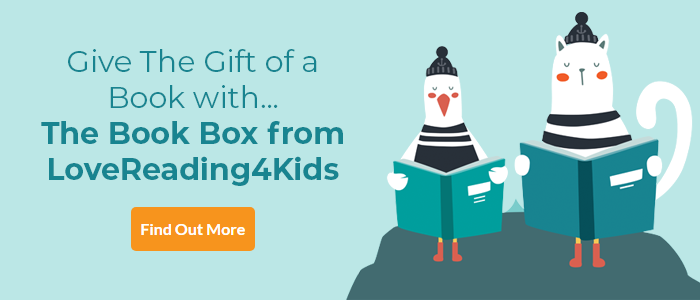 Magicborn Review
The first in a sumptuous and enthralling new historical-fantasy adventure series
June 2022 Book of the Month | A Julia Eccleshare Pick of the Month May 2022
The magic which fuels this thrilling adventure will keep readers spell bound from start to finish! Set in a far off time and in a far off land the story tells of two children, Tempest and Peter. Both have one green eye and one blue eye. Both have lost their parents. And both are in great danger because they are MagicBorn which means that the Royal Sorcerer is determined to track them down…There is much wickedness in this world which Tempest and Peter must survive but also much kindness which helps to keep them safe. And throughout it all there's thrumming magic which means that anything can happen.
Magicborn Synopsis
The Curse is changed. You'll never know. The truth is lost. The lie will grow. The year is 1726 and the Royal Sorcerer of England is on the hunt for those who are magicborn.
When Tempest is captured after accidentally unleashing a power she didn't know she had, she is taken to Kensington Palace alongside a boy like her, Peter. Trapped, Tempest and Peter find their magic flickering to life - and with it, long-buried memories. For they are the lost prince and princess of Fairyland, bound by a deadly curse and now the fairies are coming to get them. A battle is building - one only they can end. But who will survive?
The first in a sumptuous and enthralling new historical-fantasy adventure series from the bestselling author of The Cogheart Adventures.
Magicborn Press Reviews
'This is glorious storytelling rich in magic, adventure, danger and intrigue.' - The Bookseller
'Enthralling storytelling.' - Abi Elphinstone, author of Ever Dark
'A roller coaster of a story that left me breathless at the magical mayhem and characters...created. It's unlike anything I've read before. Superb!' - Yaba Badoe, author of Lionheart Girl
If you loved this, you might like these...