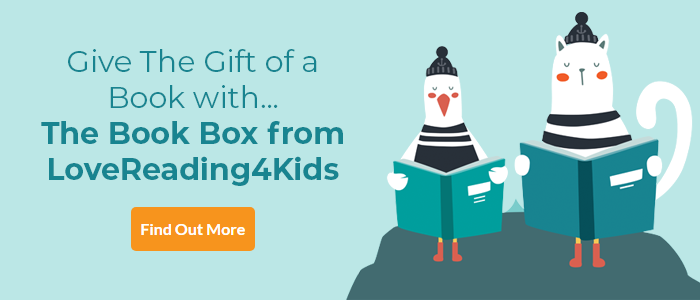 Hainan Gibbon Review
Professor Ben Garrod tackles the mass extinction that concerns us all, the Anthropocene
This is the latest book in Ben Garrod's excellent series, Extinct. Previous books have examined mass extinctions and the creatures that disappeared from Earth as a result, from Hallucigenia to the Megaladon, and we've learned that extinction can be a natural process and can even help evolution. But the mass extinction he's examining in this book is different, because the Anthropocene has been caused by humans.
The subject of this book, the Hainan gibbon, is not extinct but it is critically endangered. With the help of experts, Garrod explains the impact humans have had on habitats and species and how it's still possible for us to save the Hainan gibbon and other endangered species. As with all the books in the series, it's full of information and the latest scientific thinking, explained with real clarity and quite a bit of humour, the text accompanied by wonderful full colour illustrations. Garrod's passion and enthusiasm shines through and readers of any and all ages will benefit from reading this series.
Other Info
Only book in series to focus on an animal not yet extinct
Eighth book empowers readers to become species savers.
Fascinating insight into a critically endangered animal that we still have the chance to save
Garrod invites leading experts to explain human impact on habitats and species.

We've got some great stuff related to this book in our KidsZone.
Head over there and check it out now.
Hainan Gibbon Synopsis
TV scientist Ben Garrod presents the biggest extinction events ever, told from the point of view of evolution's superstars, the most incredible animals ever to swim, stalk, slither or walk our planet. Whether you're 9 or 90, his unique exploration of the most destructive, yet most creative, force in nature makes top level science fun.
Can we make the Hainan gibbon a super-survivor? It's one of our closest living relatives and among the most endangered animals on our planet. Can we change our role in the story of life, from being super-careless to being super-savers and do what we can to help our most interesting, incredible and important species from going extinct? The future depends on us. Here are the superstars of the story of life, from the super-weird to the super-ferocious. Usually a species has 10 million years or so of evolving, eating, chasing, playing, maybe doing homework, or even going to the moon before it goes extinct.
Collect all eight books about animals we have lost in mass extinctions caused by asteroids or mega-volcanoes, clashing continents and climate change.
Past brought to full-colour life by palaeoartist Gabriel Ugueto
Ask an Expert contributions from leading scientists
Glossary and pronunciation guide
Hainan Gibbon Press Reviews
Praise for Ben Garrod;
'Eye-opening science with striking artwork reveals our lost creatures' - Sunday Times, Best Children's Books for the Summer.
'An accessible, beautifully illustrated book that covers millions of years of natural history by focusing on one particularly deadly predator... I am intrigued to read the other books in the series' - Cassie Lawrence, librarian, LoveReading4Schools
'This book is brilliant. It was interesting and so many facts I didn't know before... The illustrations are great. Will be looking at other books in this series' - Toppsta reader review, age 8, on Dunkleosteus.
'A truly gripping and awe-inspiring series of books... An awesome way in which to learn tons and have a great time doing it' - VIP Reading.
'The size and colour of this book made me want to open it straight away... This is a must have series of books for any school library' - Angela Carr, teacher, LoveReading4Schools
If you loved this, you might like these...