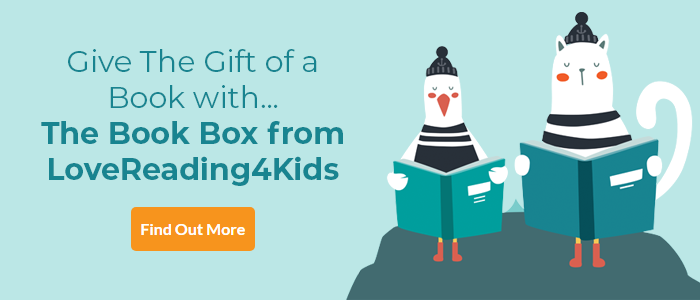 The Battle of Cable Street Review
Vivid telling of a slice of our history many would prefer to forget
June 2022 Book of the Month | Interest Age Teen Reading Age 8+
This is a story that we need to be told. A Carnegie Medal winner, Tanya Landman is one of our finest writers. She is particularly good at writing about historical events, picking out their relevance to our lives today with an unflinching honesty. This short novel is set in the decade before the second World War. Elsie and her family live in a packed, noisy tenement block just off Cable Street in the heart of Stepney. The family are poor, but so are all their neighbours and, despite the daily arguments between Mrs Smith and Mrs Rosenberg, they get along. Until the arrival of Oswald Mosley that is. Elsie's story details the rise of Mosley and his party, and the impact it has in Stepney, turning neighbours into enemies, bringing friends into danger, and playing to the very worst in people. The story concludes with the famous Battle of Cable Street when ordinary East Enders – in defiance of the Home Secretary and the police – bravely barred Mosley's Blackshirt bully boys from marching through their home. The events are as shocking now as they were in 1936 and truths about the reception Mosley received from the British establishment will make you feel 'sweaty and awkward' as Elsie says. The facts speak for themselves, but Elsie's voice is clear, direct, full of anger at the injustice she sees.
Other Info
Written from the perspective of a Jewish family, with a focus on Jewish identity at the time.
Explores a key period of British inter-war history that has received little attention in fiction, yet remains hugely relevant for modern readers – ideal for encouraging discussion about politics.
Learn about the real-life politics and events surrounding the Battle of Cable Street
The Battle of Cable Street Synopsis
Elsie witnesses the rise of antisemitic fascism in 1930s London in this gripping new story from award-winning author Tanya Landman.
Life has always been tough on the streets of Stepney, where Elsie and her brother Mikey are growing up in a vermin-infested slum nicknamed Paradise . But the rise of antisemitic fascist Oswald Mosley and his Blackshirts in the 1930s stirs up trouble between families who have lived closely together for years, and Elsie sees friendships torn apart.
When Elsie and Mikey attend a Mosley rally, intending to heckle and cause trouble, they soon see how dangerous the situation has become, but out in the streets the fascists find that people will stand and fight against them and against hatred in what becomes the dramatic Battle of Cable Street.
The Battle of Cable Street Press Reviews
Praise for One Shot;
"Landman is known for her ferocious, affecting historical fiction … this is one of her best. Grim yet uplifting, this slim, tough book will grip its reader from first page to last" -- Guardian