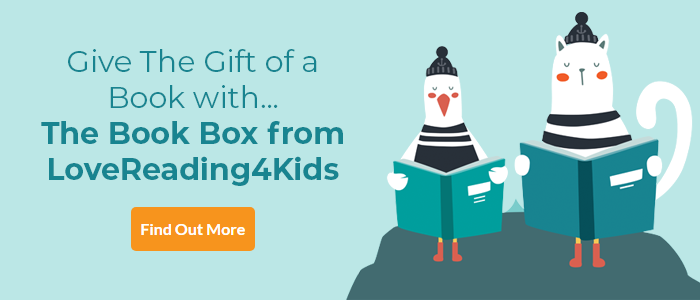 Just Like Grandpa Jazz Review
A wonderful picture book celebrating a beautiful relationship between a boy and his grandfather
June 2022 Debut of the Month | A Julia Eccleshare Pick of the Month June 2022
Frank loves stories and he especially loves the stories that his Grandpa Jazz tells him. Some of them are true – like the story of how Grandpa came to the UK on a huge boat because he had been invited to come and work. And some of them are made up, like how Grandpa Jazz fell to the very bottom of a volcano and saw the heart of the earth. Frank loves them all and know that, even though he and Grandpa Jazz do not look the same they are very alike when it comes to stories!

We've got some great stuff related to this book in our KidsZone.
Head over there and check it out now.
Just Like Grandpa Jazz Synopsis
In Just Like Grandpa Jazz we meet a little boy, white-skinned, blue-eyed Frank and his Mauritian Grandpa, Jazz. As Jazz is packing a suitcase ready for a trip back to his homeland, he recounts the memories attached to each item of luggage to an eager Frank, who is delighted by each story and curious to know more about his family's history. He also learns that Jazz was sometimes treated differently because of his skin colour.
As well as carrying an important message, the book is vibrant and joyful, depicting the loving and fun relationship between a boy and his grandpa - two people who are captivated, enthralled, fun-loving, fiery, silly, eccentric and in a world of their own. A wonderful celebration of intergenerational relationships and full of adventure, children will enjoy exploring Grandpa Jazz's enthralling stories and anecdotes alongside Frank, and will truly delight in the surprise twist ending!
If you loved this, you might like these...