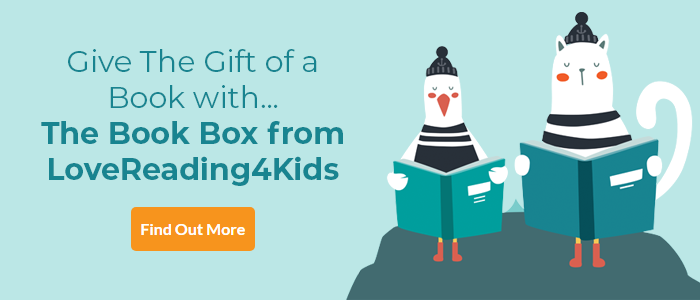 Where The Poppies Now Grow Review
Shortlisted for the Education Resources Award 2015 - One of our Books of the Year 2014
Shortlisted for the Education Resources Award 2015 - One of our Books of the Year 2014 This moving poetic text matched with warm-hearted illustrations captures the lives of two friends and the parts they played in the enormous military campaign of the First World War. From their early days playing together through to their old age they shared everything. Above all, as young men they courageously shared the danger and devastation of the war which took place on their very own land. The result is a book that reflects the lasting importance of both friendship and place and how they can help to heal the tragedy of war.
Where The Poppies Now Grow Synopsis
To mark the centenary of the start of the First World War one of the UK's top creative teams, Hilary Robinson and Martin Impey, have dedicated their new book Where The Poppies Now Grow to their great uncles who fell at the Somme.
Admiring of their devotion to duty, and deeply aware of the effect the deaths of their great uncles had on their grandparents' families, they have combined their talents in a beautiful story of devoted friendship which is tested, but survives the tragedy of war.

In tribute to the war poets of the time, Hilary's work of fiction is written in rhyme, and is
set in a bygone age. Martin, who previously illustrated War Horse for OUP, has with illustrious artwork captured the very essence of the time, the innocence of childhood and the courage of those in battle. In short Where The Poppies Now Grow is a celebration of the human condition.

Hilary says, "My great uncle died on the tenth day of the Battle of the Somme in 1916 - his body was never found, but his sacrifice is recorded on the Thiepval Memorial to the Missing Of The Somme. Martin and I have shared stories handed down from our grandparents and stories which fascinate children of all ages today. This is what inspired us. We wanted to contribute to the centenary in the best way we know how."
Martin says, "My Great Uncle was killed on 9th Oct 1916 at the battle of The Somme – He was just 19 years old. His grave was unknown to the family until I researched him about 15 years ago. It was an incredibly moving experience to visit the cemetery and be the first member of our family to lay a wreath of poppies on his grave since 1916."
Where The Poppies Now Grow Press Reviews
"Written in the great poetic tradition of depicting war as something immensely sad and personal, 'Where the Poppies Now Grow' is a powerful, poignant and beautifully written poem, superbly illustrated, one which touches our hearts. " Gervase Phinn, author and former County Inspector of Schools
If you loved this, you might like these...