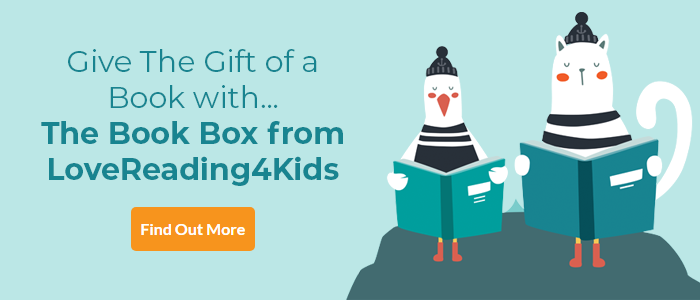 Spaghetti Hunters Synopsis
Spaghetti Hunters is a brilliantly funny and wonderfully silly picture book, featuring a duck, a tiny horse and quest for spaghetti, from the award-winning Morag Hood - creator of The Steves, I Am Bat. Duck has lost his spaghetti, and Tiny Horse has a plan to save the day. But what exactly do you bring to a Spaghetti Hunt? A spade, a fishing rod, a jar of peanut butter, cutlery and some binoculars, obviously. Searching far and wide, Tiny Horse catches worms, a ball of string, even a snake - but no spaghetti. Disaster! Until Duck consults a recipe book and armed with flour, eggs and a pasta maker, sets about making his own spaghetti. This infectiously comic story encourages reading and home-cooking, teaching children about where food really comes from.
Spaghetti Hunters Press Reviews
If you are looking for a story about a duck and a tiny horse hunting for spaghetti, this is probably the only one on the subject. Wacky and funny, with bright, graphic images in flat colour, it will make mealtimes giggly. -- Nicolette Jones * Sunday Times * Morag Hood deploys her characteristic surreal comedy via bold primary-coloured images in Spaghetti Hunters (Two Hoots), in which Duck, hindered by the enthusiastic Tiny Horse, embarks on a search for the trickiest of all pastas ( You can't just MAKE spaghetti ). Joyously silly, it's enormous fun both for reader and listener. * Guardian * Morag Hood's books are perfect for 2-4s and her brilliant humour is also greatly appealing for parents who will love the slightly surreal nature of Spaghetti Hunters as much as her other books. With minimal text, Hood tells the story of two friends, one of whom is a bit of a know-all, and their quest for an everyday childhood favourite. In reading, we also learn a little about how spaghetti is made, teaching very young children something about the origin of their food * BookTrust * Let's face it, we could all do with a good laugh right now. If you want to send your child to sleep with a smile on their face, hunt out a Morag Hood book for bedtime. * Books With Baby * This book is a heap of spaghetti giggles. With each page turn comes a new level of wacky in this book. Tiny Horse is a giant force to be reckoned with. I have a feeling we may see more of Tiny Horse in books to come! -- Picture Book Perfect This hilarious new picture book from the award-winning children's author Morag Hood is to be highly recommended for children who love stories flavoured with tongue-in-cheek humour and a bit of a silly scenario. [...] Morag Hood's trademark comedy style makes this picture book likely to be another hit with her growing fan base of young children and adults alike, showcasing harmless humour and a snowballing measure of silliness that masterfully descends - somehow - into being utterly ridiculous and making perfect sense at the same time. The characters are full of warmth and wit, the humour pitch is spot-on and the bold and comical illustrations are a joy, making this a lovely book for adults and children to delight in together and one that could easily lead to home cooking or conversations about where food comes from * Books For Topics * The consistently excellent Hood is on superbly silly form in this comic adventure * The Bookseller * Morag Hood is brilliant at making the characters highly expressive with the lightest of touches! There's so much pleasure to be had from sharing this book. A final lockdown-friendly touch is a recipe for making pasta - genius! * Armadillo magazine *
Book Information
| | |
| --- | --- |
| ISBN: | 9781509889846 |
| Publication date: | 23rd July 2020 |
| Author: | Morag Hood |
| Publisher: | Two Hoots an imprint of Pan Macmillan |
| Format: | Hardback |
| Pagination: | 32 pages |
About Morag Hood
Morag Hood has a unique voice. Her idiosyncratic, wry humour permeates everything she does, creating books of style and irresistible charm. Colin and Lee, Carrot and Pea was a runner-up in The Macmillan Prize for Illustration, marking a glorious picture book debut. Morag spent her childhood writing stories, painting, and dreaming of having a pet duck. Following a degree in Costume Design from Wimbledon College of Art, and an MA in Children's Book Illustration from the Cambridge School of Art, Morag returned to live in her native Edinburgh with her husband. She still likes making stories, printing, cutting and sticking, ...
More About Morag Hood