Traditional Tales
Are you a fan of Traditional Tales? Check out all our Traditional Tale book selections, read reviews, download extracts and you can order the book too!
This Month's Featured Traditional Tales Books

9+ readers
11+ readers
The latest novel from Newbery medal winning novelist Kelly is inspired by Filipino folktales but is set upon the entirely fictional island of Sangalita where people live under foreboding Mount Kahna and the strict control of the all-powerful menyoro. Generations of men, including twelve-year-old Lalani Sarita's father, have tried to sail across the Veiled Sea to reach the legendary paradise of Mount Isa but none have returned. Lalani is just an ordinary girl who is desperate to help the drought-stricken islanders. When she ventures up the forbidden mountain to pray for rain, she discovers the pitfalls of magic and trickery of magical creatures and the deluge which follows causes a terrible landslide. Blaming herself for the death and destruction and seeking a remedy for her fatally ill mother she feels that she has no choice but to set off for Mount Isa to seek the flower that could save everyone. Her epic journey is full of danger and mystery, but it is her pure motives and the faith and hope that she carries that just might see her through. Although Lalani is the worthy protagonist, a strong cast of secondary characters, particularly her best friend Veyda and Veyda's brother Hetsbi, are crucial to the story, making the novel more complex as characters deal with bullying, abuse of power, and other problems which are clearly relevant to the real world too. The story is skilfully constructed with short, beautifully illustrated vignettes allowing readers into the minds of the mythical creatures Lalani encounters, adding yet another layer of depth and fantasy to this triumphant tale about fighting for the people one loves and staying true to oneself.
Other Traditional Tales Books
Filter:
Baby and Toddler
3+ readers
5+ readers
7+ readers
9+ readers
11+ readers
13+ readers
YA readers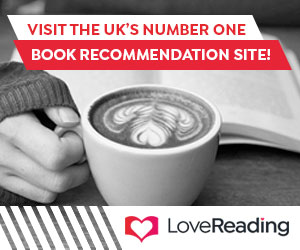 NEW INDIE AND SELF PUBLISHED BOOK REVIEW AND PROMOTION SERVICE LAUNCHED!
Read More
×