Traditional Tales
Are you a fan of Traditional Tales? Check out all our Traditional Tale book selections, read reviews, download extracts and you can order the book too!
This Month's Featured Traditional Tales Books

7+ readers
9+ readers
Translated by Rachel Ward | The world needs a smart, resilient, lucky little hero right now, and Nibbles the mouse fits the bill perfectly. At the opening of the story, Nibbles is living quietly but happily with his family in Munich but redevelopment means they have to move somewhere a lot less comfortable and when Nibbles gets the chance to hop on a train to Switzerland (aka mouse heaven) he takes it. All sorts of adventures follow – he even finds himself performing in a circus – and his travels take him to France and England too before he makes his way home to his family. Nibbles is a great storyteller and his adventures are both comic and thrilling, while he meets some wonderful characters on the way. The telling is enlivened further by Axel Scheffler's colour illustrations which are a perfect match for Nibbles' plain but heartfelt narrative. Thoroughly charming, this is a great little book and perfect for shared or solo reading.
Other Traditional Tales Books
Filter:
Baby and Toddler
3+ readers
5+ readers
7+ readers
9+ readers
11+ readers
13+ readers
YA readers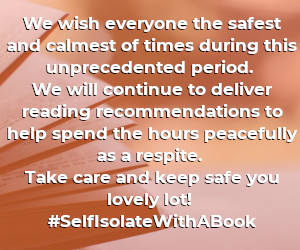 NEW INDIE AND SELF PUBLISHED BOOK REVIEW AND PROMOTION SERVICE LAUNCHED!
Read More
×