Katie Hickey - Illustrator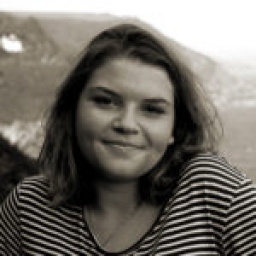 About the Illustrator
Katie is a freelance illustrator recently graduated from Falmouth University. Having grown up in Cornwall, and also in the middle-east, Katie takes inspiration from her travels and surroundings to create her illustrations.
Featured books by Katie Hickey

7+ readers
9+ readers
Shortlisted for the UKLA Book Awards 2020 | A Julia Eccleshare Pick of the Month October 2018 | | Catherine Johnson celebrates a hero of Arctic discovery whose story had been forgotten for many years largely because of the colour of his skin in this exciting telling of an important true story. Matthew Henson's life at home was so hard that at eleven years old he ran away to make a new life for himself in New York. Always attracted by the sea he finds himself drawn into the world of the seafarers who are determined to find a route to the North Pole. Matt joins an expedition and, through a combination of his hard work, his commitment and some lucky breaks he travels across the frozen wastes. His sensitive building of relationships with the Inuit community plays a strong part in his success and in his ultimate and extraordinary achievement: to be the first man to reach the North Pole.

3+ readers
5+ readers
A Julia Eccleshare Pick of the Month September 2018 | As befits its subtitle 'A Children's Book of Mindfulness', Happy is a sensitive and calming introduction for young readers on how to engage with the beauty of the world to help them to deal with the big emotions of life. Through its poetic text matched with warmly domestic illustrations it takes readers on a journey from 'Mindfulness' to 'Happiness' allowing space to reflex on topics such as 'Listening', 'Relaxing, 'Feeling', 'Loving' and 'Smelling'
NEW INDIE AND SELF PUBLISHED BOOK REVIEW AND PROMOTION SERVICE LAUNCHED!
Read More
×