Sue Cheung - Illustrator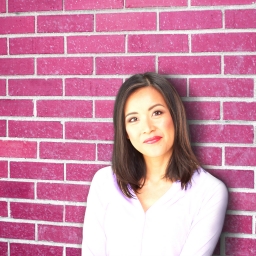 About the Illustrator
Sue Cheung was born in the Midlands and spent her early years clowning about and busily scribbling and drawing. At the age of 16 she seized her chance to become an artist by winning a scholarship to the London College of Fashion. Later, Sue went into advertising and worked her way up to Art Director. She now freelances as a designer from her home in Bournemouth, where she writes and illustrates children's books. She also writes under the name of Sue Pickford.
Featured books by Sue Cheung

7+ readers
May 2022 Book of the Month | Maddy's parents are having new carpets fitted – time for Maddy, best friend and always stylishly dressed Dev and little brother Oli to be shipped to sunny Sudmouth for a short break, all under the not-so-watchful eye of Agung (Grandad). Maddy and Dev are determined to ride the town's star attraction, the Mega Beast roller coaster, but so many things keep stopping them, from giant seagulls and school bully Ged Sponger to Agung's new taste for pickled eggs. Will Dev and Maddy get their roller coaster ride? You'll have to read to the end to find out, but it's well worth it as the story matches the Mega Beast for twists and turns, ups and downs, and has the same wild energy as your favourite comic.

7+ readers
A laugh-out-loud illustrated story! | Hooray! Here's another one of those direct to reader narratives, fast-paced, fizzing with fun and introducing a character readers will adore. Everyone else in Maddy Yip's family has won trophies and her certificate for pinning the tail on the donkey just doesn't cut it in comparison. She's determined to find something she's really good at, no matter what it takes. In this she is helped by her charming and immensely patient friend Dev who supports her as she tries baking, breakdancing and even magic. The laughs come thick and fast as Maddy careers from one attempt to another, cartoon style illustrations by the author adding to the general liveliness. Readers who love Tom Gates or Konnie Huq's Cookie series will thoroughly enjoy Maddy's adventures and will put the book down feeling she's a real friend.
Facebook Updates
If this is your illustrator page then you can share your Facebook updates with your readers right here on LoveReading4Kids
Find out more
CHECK OUT OUR INDIE AND SELF PUBLISHED BOOK REVIEW AND PROMOTION SERVICE
Read More
×