Amazingly the first book printed by Oxford University Press was in the late 15th century, but it wasn't until 1907 that they turned to Children's books. In the last 100 years they have published too many classic children's books to mention and they continue to nurture new talent, Julia Golding being their latest star.

We have chosen one title or series per month to feature throughout 2007. The books for the current month are shown at the top of this page but do scroll down to see the full selection.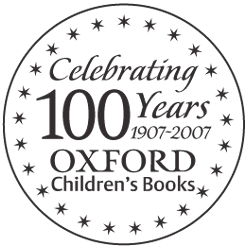 OUP has had a long tradition of publishing educational books for children. Some were highly successful: J.C. Smith's 'Book of Verse for Boys and Girls', for example, outsold the 'Oxford Book of English Verse' in the early 1900s.
However, publishing under a separate children's books imprint did not begin until 1907, when OUP entered into a form of partnership with the educational publisher, Hodder & Stoughton. Two editors were appointed to oversee the new imprint: Herbert Ely and Charles James L'Estrange, who between them produced hundreds of books under the name of Herbert Strang (or indeed, Mrs Herbert Strang when that was deemed more appropriate!). The pair remained with the Press until they retired in 1938, during which time they published many thousands of children's annuals, story collections, poetry collections and tales for tiny tots as well as first readers.
One of the first children's fiction titles published by the new imprint in 1907 was an edition of 'Tom Brown's School Days'.
The joint venture with Hodder & Stoughton ended in 1916, when all the stocks were sold to OUP. At a stroke the Press had acquired a valuable back-catalogue of 'recreative' children's literature which it would continue to publish until the late 1940s.
In the 1940's Biggles dominated the children's list: 'Biggles Goes to War' and 'Biggles Defies the Swastika' were the first books published in a long series by Captain W E Johns. OUP published between two and three new titles in the series every year, which were huge sellers; but the titles were bought by Hodder & Stoughton after the war, when OUP's children's list was re-shaped. It was at this point that more literary titles began to be published and OUP began to build a reputation for publishing high quality prize-winning children's literature.
Titles published at this time included the modern classic 'Tom's Midnight Garden' by Philippa Pearce in 1958. The Press also published Rosemary Sutcliff's historical adventure series for children, beginning with 'The Eagle of the Ninth' in 1956.
Today, 100 years after founding its first children's books imprint, OUP continues to publish a wide range of children's books, including picture books, poetry, non-fiction, children's dictionaries, and fiction. The list includes classics such as Astrid Linden's 'Pippi Longstocking' series, favourite picture books such as 'Winnie the Witch', and many award-winning titles by best-selling authors such as Tim Bowler, Gillian Cross, and Geraldine McCaughrean including the hugely sucessful sequel to JM Barrie's 'Peter Pan', 'Peter Pan in Scarlet' one of the best selling children's books of 2006.
See below for some authors who have previously featured in this section:
---
Children's Author 'Like-for-Like' recommendations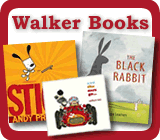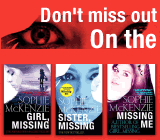 Need to send a gift?
Click to buy book vouchers