Liz Flanagan - Author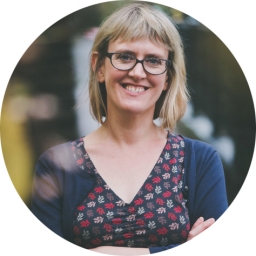 About the Author
Liz grew up in Hebden Bridge, West Yorkshire where she lives with her husband and two teenage daughters. She completed a PhD in Creative Writing in 2017, and now divides her time between teaching creative writing and writing her own books. She loves doing school visits and talking to young people about writing and creativity. Previously, she ran Lumb Bank, the Arvon Centre for creative writing and former home of Yorkshire poet Ted Hughes.
Liz adores animals and would have loved to find a hidden bag of dragon eggs as a child. She has to make do with her cat, dog and small flock of chickens. She also likes to travel and has taken inspiration from many of the beautiful cities she's visited, mixing them all up into the imaginary island of Arcosi.
Featured books by Liz Flanagan

9+ readers
11+ readers
May 2020 Book of the Month | Set ten years after the events of Dragon Daughter, which featured revolutionary dragon-rider Milla, this sparkling sequel tells the story of Milla's cousin, Joe. On his twelfth birthday Joe is out-of-this-world excited about attending the Hatching Ceremony, desperately hoping that this is the day he'll be bonded with a dragon. But when Joe inadvertently ruins the ceremony and Milla must step in to rescue the situation, "Joe fled from his parents' home, knowing he'd never be able to return." Ashamed to his bones, Joe has an epiphany after taking refuge in a cavern ("a home for a monster") and meeting a stranger named Winter: "His old life was over. He'd messed it up spectacularly, but it was finished. He couldn't hurt his parents any more. This was the new start he'd been looking for… Until he had become someone his parents could be proud of, he would stay dead." With the sweeping atmosphere of a classic hero story, Joe's story is shot-through with themes of acceptance, making amends, courage and concord, against a backdrop of political - and volcanic - eruptions. What's more, the author's vibrant, visual storytelling paints a truly sensory picture of a world and its compelling cast of characters.

9+ readers
11+ readers
This first book in Liz Flanagan's richly detailed Legends of the Sky series relates the compelling quest of Milla, a principled young servant girl who works for Duke Olvar. Here on the island of Arcosi dragons are depicted in paintings, eulogised in stories, and have legendary status. At a self-aggrandising ball Duke Olvar declares: "The dragons are dead, like the former people of this place, perished in mystery… We remember them. We honour them… We are now the children of the dragon." At this same gathering, an old woman denounces Olvar's desire to be known as the Dragon Duke and claims that the "dragons of Arcosi will return." And soon after, Milla takes on the enormous responsibility of looking after the last four dragon eggs. Living a double life as a protectoress amidst a political tinderbox comes at great risk. Milla must keep the dragons secret, but faces huge conflict when she wonders whether they hold the key to uniting her violently divided island. The writing sparkles as Milla bravely battles to keep the dragons from harm, with vital themes of tolerance, migration and compassion nimbly woven into her quest, a journey that's as driven by ethical political considerations as it is by personal discovery. Highly recommended for fans of Christopher Paolini's Inheritance series, Dragon Daughter might also make an excellent first foray into fantasy for readers who are usually drawn to contemporary fiction – the novel is brilliant at blending a fantastical context with real-world issues.

13+ readers
YA readers
It starts like any other day for Jess - get up, draw on eyeliner, cover up tattoos and head to school. But soon it's clear this is no ordinary day, because Jess's best friend Eden isn't at school...she's gone missing. Jess knows she has to do everything in her power to try to find Eden before the unthinkable happens. So she starts to retrace their steps, looking back over the summer she and Eden have just spent together. She starts to notice new things. She starts to question everything she thought Eden's summer had been about...
Facebook Updates
If this is your author page then you can share your Facebook updates with your readers right here on LoveReading
Find out more
NEW INDIE AND SELF PUBLISHED BOOK REVIEW AND PROMOTION SERVICE LAUNCHED!
Read More
×