Mia Cassany - Author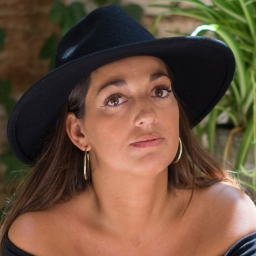 About the Author
Mia Cassany is the author of numerous children's books including An Atlasw of Imaginary Places and Great Ports of the World (both by Prestel). She is the co-founder of Mosquito Books. She lives in Barcelone, Spain.
Mia Cassany (c)Mosquito Books Barcelona 2018 (2).jpg
Featured books by Mia Cassany

7+ readers
9+ readers
April 2019 Non-Fiction Book of the Month | A Julia Eccleshare Pick of the Month April 2019 | Take an inspiring journey into sixteen very special and important landscapes each of which is brought to life in glorious large-scale illustrations. These set the scene for amazing dramas of nature that are taking place within them. From tropical rainforest to scorching deserts, these protected environments are home to rare and beautiful animals and plants which are shown here in glorious illustrations that display their finest details. While the illustrations will draw the readers in, there is also a wealth of information included in the fact file at the end making this a book that is full of value as well as beauty.

5+ readers
7+ readers
Daydreamers, those who love poring over maps and imagining far-away places, and those who want their minds stretched will all love this book. Readers are taken to 14 different locations, places where nothing is impossible. This is a country where a volcano spews out bubblegum in every flavour, colour and taste; where you can draw new galaxies with your finger from the top of a lighthouse; where fish rain down from the sky onto a city built on the back of a giant whale. The illustrations are dreamy but detailed, filled with images that tease, trick and delight and there's something new to find on every reading. ~ Andrea Reece
Twitter Updates
If this is your author page then you can share your Twitter updates with your readers right here on LoveReading
Find out more
Facebook Updates
If this is your author page then you can share your Facebook updates with your readers right here on LoveReading
Find out more
CHECK OUT OUR INDIE AND SELF PUBLISHED BOOK REVIEW AND PROMOTION SERVICE
Read More
×