Ewa Jozefkowicz - Author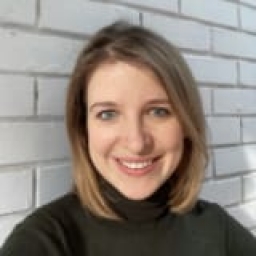 About the Author
Ewa Jozefkowicz grew up in Ealing, and studied English Literature at UCL. Her debut novel The Mystery of the Colour Thief, published by Zephyr in 2018, was shortlisted for the Waterstones Children's Book Prize. Her second book, Girl 38: Finding a Friend, blends contemporary times with WWII Poland, and The Key to Finding Jack explores the bonds between siblings. Ewa lives in north London, with her husband and twin daughters.
Featured books by Ewa Jozefkowicz

9+ readers
Fizzing with friendship and a sense of adventure, while not shirking from (gently) exploring gritty real-life themes (food poverty and online bullying), Ewa Jozefkowicz's The Cooking Club Detectives is perfectly pitched for Primary age pupils who like to get their teeth into mission-driven stories with heart. Erin and her mum have moved from North London to a new home, where she makes wonderful new friends, but quickly realises the differences between those who have it all and those who have less, such as herself. When Mum loses her job and decides to make a go of her long-held dream to work in her field of passion (cookery), Erin touchingly steps-in by enlisting her new friends to make Mum a cookery blog website, though trolls rear their ugly heads in the comments. At the same time, Erin loves the new Cooking Club she's joined, but the community centre it's held in has been sold, so she and her pals (plus detective dog Sausage) set about finding out who's bought it and - crucially - saving the centre that's so important to the local community. Pulling together, following your dreams and making a difference - this is a lovely heart-warming story.

9+ readers
11+ readers
Izzy feels as if colour is leaching from her world, and literally. Plagued by nightmares of a shadowy, threatening figure, when she wakes in the morning colours appear to have been stripped out of the mural her mother painted for her. With her mother in a coma following an accident, Izzy's world is already changed utterly, but extra pressure is added by her former best friend's thoughtless, casual cruelty. Meeting Toby, whose own life was changed after a terrible accident, and the discovery of a young cygnet that needs their help, gradually restores Izzy's understanding of her world. A touching novel of hope, friendship and resilience written with quiet assurance and a real sense of loss and recovery.
Facebook Updates
If this is your author page then you can share your Facebook updates with your readers right here on LoveReading
Find out more
CHECK OUT OUR INDIE AND SELF PUBLISHED BOOK REVIEW AND PROMOTION SERVICE
Read More
×