Laura Bates - Author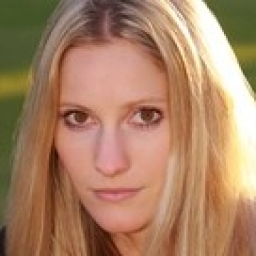 About the Author
Laura Bates studied English at Cambridge University and went on to be a freelance journalist. She has written for the Guardian, the Independent, the New Statesman, Red Magazine and Grazia among others. She is also contributor at Women Under Siege, a New-York based organisation working to combat the use of sexual violence as a tool of war in conflict zones worldwide. She is the founder of the Everyday Sexism Project.
Featured books by Laura Bates

13+ readers
YA readers
Longlisted for the UKLA Book Awards 2020 | March 2019 YA Debut of the Month | Written by the founder of Everyday Sexism, and based on real-life experiences, double-standard "slut shaming" and sexual degradation are here exposed with vital urgency, and interwoven with the gripping story of a medieval woman whose abuse at the hands of a misogynistic society has present-day parallels. Fifteen-year-old Anna and her mum have moved hundreds of miles so she can escape the sexist bullying she was subjected to at her last school. But as Anna tries to make a fresh start, her past rears its head and continues to haunt her. While suffering torrents of abuse from her peers, Anna immerses herself in a history project that draws her into the tragic life of Maggie, an unmarried young woman from the 17th century. In juxtaposing Maggie and Anna's experiences, the author lays bare an unbroken thread of misogyny from the Middle Ages to today's culture of "revenge porn" and sexual shaming. Centuries on from scold's bridles and burnings at the stake, women are still blamed and punished for the brutal behaviour of men. But Anna finds strength in her friendships with Alisha, Cat and Robin, and her connection with Maggie makes this a potent page-turner that will speak to a generation. As the author states in her afterword, "You are not alone, you are not to blame, and you deserve to feel better". Or, in Anna's words, "We are the granddaughters of the witches you burned. And we're not putting up with it any more."
Author Info
Facebook Updates
If this is your author page then you can share your Facebook updates with your readers right here on LoveReading
Find out more
NEW INDIE AND SELF PUBLISHED BOOK REVIEW AND PROMOTION SERVICE LAUNCHED!
Read More
×