Lexi Rees - Author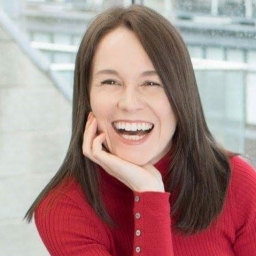 About the Author
Lexi Rees spends as much time as possible sailing and horse riding, both of which she does spectacularly badly. Attempts at writing whilst horse riding have been disastrous, so Eternal Seas was written on a boat; the storm described in the book was frighteningly real. Follow Lexi on Instagram here.
If you know any 6 to 11 year olds, check out Lexi's #kidsclub and get a free pack of word searches when you join :)
Featured books by Lexi Rees

7+ readers
9+ readers
Over 90 non-fiction activities for children | Having reviewed and enjoyed Creative Writing Skills last year, I was excited at the thought of another book by Lexi Rees. Wicked Writing Skills, as with its predecessor, is a book packed with original ideas for busy teachers. It is clear and concise, and it is easy to dip in and out of the extremely creative chapters. As an English teacher, I am a firm believer in mixed ability classes and lessons that can be differentiated happily and successfully. This book achieves this so well as the ideas are varied, clearly laid out and interesting, with enough stimulus to appeal to the reluctant, and enough thought provoking phrases to appeal to the most eloquent and able. The layout is fun and eye-catching, with helpful hints from the author, dotted throughout. The author's obvious enjoyment in writing this book, certainly shines through. I like the variety of ideas, from debates and newspaper articles, to instruction and diary writing. It is a book packed with ideas and inspiration. This is a super resource for the classroom or as a 'home school' resource. The diversity of the material allows you to dip in and out throughout the term, using the pages as and when appropriate. I also found that as many of the themes were quite broad, they can easily be adapted to link in with an ongoing theme in the classroom. The layout of the pages makes it quick and easy to photocopy and a great addition to the Creative Writing shelf.

7+ readers
9+ readers
Over 70 fun activities for children | I wish this book had been produced when I first started teaching, I would have loved all the different ideas and the clear and interesting way the pages are laid out. As an experienced teacher, however, I found that many of the ideas, story starters and writing suggestions a little predictable. Nonetheless, the ideas/brainstorming pages were brilliantly written with some super ideas to inspire, such as the A-Z of character traits, the use of a dice to choose settings for a story and the work on genres and choosing better words. It is a very accessible book and I would definitely use many of the ideas included. As with any activity book, it is one to dip in and out of rather than follow religiously, but is certainly idea provoking and very accessible to both teacher and child. Its accessibility and clear concise instructions would also lend itself well to the parent who wants to work on some writing tasks at home, or for a keen, creative child who wants some extension tasks or a fun writing task to work on independently. A fun and well-constructed workbook that I am sure will prove a popular resource.

7+ readers
9+ readers
This action-packed blend of magical fantasy with classic kids' adventuring is a swashbuckling read for 8+ year-olds, peppered with soft line-drawings and propelled by a strong sense of urgency. Siblings Finn (the narrator) and Aria, and their smuggler dad are undertaking a voyage aboard their home, a boat called Alcina. Their dad has to pick up a parcel, but this time they're charting an unknown course. "This new route is dangerous", Finn observes and, what's more, they're journeying to New London, a place that's been "enclosed by the high stone city walls since the Last War", a place "strangers are forbidden to enter". And they are strangers… When they reach a port and Dad heads off to collect the parcel, Finn and Aria also go ashore (against Dad's wishes) to explore the bustling bazaar where a mysterious vendor issues them with a grave warning. Then, soon after, Finn learns the shocking truth of his true identity as "a child born with the clan magic in their blood", as a Sea-tamer, and so an elemental tale of ancient lore and magic unfolds as the family are pursued by a warlord with the weight of saving civilisation on their shoulders.
CHECK OUT OUR INDIE AND SELF PUBLISHED BOOK REVIEW AND PROMOTION SERVICE
Read More
×