Tim Marshall - Author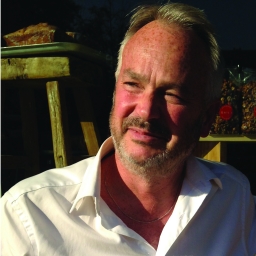 About the Author
Tim Marshall is a leading authority on foreign affairs with more than 30 years of reporting experience. He was diplomatic editor at Sky News, and before that was working for the BBC and LBC/IRN radio. He has reported from 40 countries and covered conflicts in Croatia, Bosnia, Macedonia, Kosovo, Afghanistan, Iraq, Lebanon, Syria and Israel. He is the author of five books including the no.1 Sunday Times bestseller Prisoners of Geography; Worth Dying For: The Power and Politics of Flags; and Divided: Why We're Living in Age of Walls. He is the founder and editor of TheWhatandtheWhy.com.
Featured books by Tim Marshall

7+ readers
9+ readers
11+ readers
Longlisted for the UKLA Book Awards 2021 | Maps are endlessly fascinating to children but this book will really open up the world to them. In Prisoners of Geography Tim Marshall reveals how geography has affected civilisations and how countries' histories – and the lives of their people – have been shaped by the position of mountain ranges, valleys, rivers and coastlines. Take Russia for example: even as it grew bigger and more powerful over the centuries, it's always been exposed to attack from the west because of the North European Plain, and still is. In another chapter he explains why it's so important to China that it controls Tibet, and the islands in the South China Seas. By showing the ways geography, history and politics converge he makes complicated stuff – the situation in the Middle East for example – accessible and fascinating. It's a book to get readers of any age thinking and seeing things differently.
Facebook Updates
If this is your author page then you can share your Facebook updates with your readers right here on LoveReading
Find out more
CHECK OUT OUR INDIE AND SELF PUBLISHED BOOK REVIEW AND PROMOTION SERVICE
Read More
×