Elias Pell - Author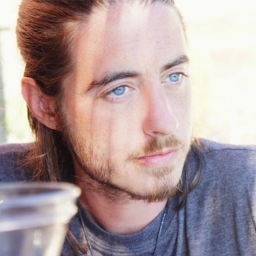 About the Author
Elias Pell is a London born poet, writer, lifelong daydreamer, and Lucid Dreamer. Elias left England in 2016 to focus on writing full-time and never looked back. In 2018, he won AudioArcadia's International Short Story Competition and, early in 2020, published a collection of short stories for adults, entitled Scapegoats & Crowbars.
Elias is currently working on the sequel to Steggie Belle & the Dream Warriors—yes, there is a sequel, and possibly even more to come—alongside other exciting new writing projects.
Featured books by Elias Pell

13+ readers
YA readers
Steggie Belle & The Dream Warriors is an interesting fantasy tale which leads us into the dark world of dreams. Reminding me slightly of a darker Peter Pan, the main character and "author" of the story you're reading is Zoofall and is hurrying to recollect the tales of his travels in the dream worlds. Tying in the concepts of lucid dreaming with mythology, Steggie Belle & The Dream Warriors is an adventure story with a Good vs Evil Battle at its heart. I liked the style of writing throughout, Zoofall's written account is conversational in tone, giving it the feel of a spoken story. It reminded me of the style of Homer's Odyssey, with moments when the storyteller addresses you directly interspersed throughout the plotline of events that have already happened. I also like the threads of Greek Mythology and scientific explanation which run through the book. I think that these elements make Steggie Belle & The Dream Warriors multi-faceted and adds a believable edge to the story as a whole. There's scope to add more to this story, to discover in more detail what happens after Zoofall finishes writing. However, I also think that this book is perfectly well-rounded as it is. It leaves you with questions, but this adds to the mystery of the book and allows the reader to draw their own conclusions.
Facebook Updates
If this is your author page then you can share your Facebook updates with your readers right here on LoveReading
Find out more
NEW INDIE AND SELF PUBLISHED BOOK REVIEW AND PROMOTION SERVICE LAUNCHED!
Read More
×