Moira Butterfield - Author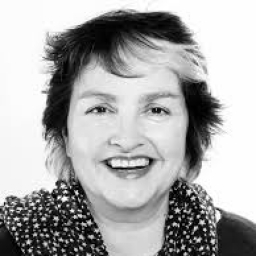 About the Author
Moira Butterfield's list of children's books includes a number of internationally successful titles spanning non-fiction and fiction for all ages up to 11. She has been highly commended by the US Library of Congress for her work, and her books have featured on the national UK school curriculum. She has written a number of art and craft books for children and run craft workshops at National book festivals.
Featured books by Moira Butterfield

Baby and Toddler
3+ readers
The benefits – to physical and mental health – of going out for a walk are widely acknowledged, and they are all captured in this bright, joyful picture book. We join little Maya as she sets out for a walk, grown up in tow. There are so many fun things they can do together, from spying tiny secrets – busy ants scurrying, baby plants sprouting – to listening out for noises or copying animals. Each double page is lively, full of things to spot and name, and Maya herself is a busy bundle of energy at the centre of it all. It ends with Maya tucked up in bed and an invitation to think about the walk you will take as you drift off to sleep, while a final spread reminds us of all the things we can do on a walk. Walking, whatever the destination, will be much more fun after reading this.

3+ readers
5+ readers
A Julia Eccleshare Pick of the Month August 2021 | The perfect book for everyone to join in! Each of the beautifully illustrated double-page spreads introduces one of 12 animals or birds describing the special noises they make – and the very different reasons they make them. When humpback whales want to call to their whale friends they sing long and low through the water but when a lion roars his fearsome roar he is boasting just how strong his is! When an owl hoots its distinctive hoot he's telling other owls to stay away from his special tree while a gibbon, swinging through the trees, often calls out loudly to tell his friends to come and share the fruit he has found. Join each of these creatures – and more – by following the fun and engaging illustrations on every spread. Soon readers and listeners will be whooping and whinnying and hissing and squeaking just like the characters in the pictures!

3+ readers
5+ readers
There are lots of reasons for getting yourself a copy of this lively, charming picture book! Not only is it a bright, fun way to tell children about different animals, it's also a bright, fun way to get children moving, stretching and enjoying themselves. Pages of information about animals, from flamingos to chimpanzees, are matched by illustrated encouragements to copy their movements – stretch out your wings like a flamingo, scuttle sideways like a crab, wiggle your bottom like a bee! The text is great for reading aloud with a bouncy rhythm and the pictures are just as full of life. This is guaranteed to get everyone jumping up and joining in!
Facebook Updates
If this is your author page then you can share your Facebook updates with your readers right here on LoveReading
Find out more
CHECK OUT OUR INDIE AND SELF PUBLISHED BOOK REVIEW AND PROMOTION SERVICE
Read More
×