Claire Potter - Author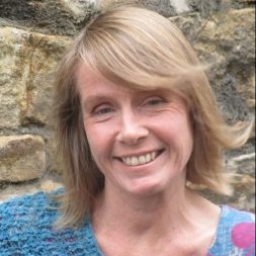 About the Author
Claire Potter is a freelance educational writer and the author of the bestselling book Getting the Little Blighters to Eat. Claire is a mother of two and loves to scour her brain, her home and the outside world for ideas that lead to mini-adventures and mischief to get up to with her children. She has written two more books sharing her expertise with parents, Getting the Little Blighters to Behave and Keeping the Little Blighters Busy. Which Food Will You Choose is Claire's first picture book.
You can read Claire's blog The Quirky Parent and visit her website at www.stopfussyeating.uk
Featured books by Claire Potter

Baby and Toddler
3+ readers
March 2021 Book of the Month | Calling all parents facing food-related meltdowns! After introducing your food-fussy progeny to this instructive interactive picture book, you'll never need to make a meal of meal-time again. Recommended by paediatric dieticians, it introduces children to a rainbow of delicious food through a fun family-oriented story. What's more, the story can be lived off-the-page during real-life trips to the supermarket, helping to convince hard-to-please kids to try new foods and, as a result, it's also certain to please parents frazzled by food-related friction. The story begins with Mummy despairing of the food in the cupboard. "She couldn't find anything she wanted to make for dinner… I'm so bored of beige!" she grumbles. So, after deciding that "what we need is some colour!" Mummy heads to the supermarket, where she challenges her two toddlers to pick three kinds of food, the only proviso being that they must be red. Then follows a delightfully illustrated page of ravishing red foods that invites readers to decide what they'd choose. Each day they return to the shop, where the kids are issued with a fresh challenge - pick three yellow foods, three green, three orange, three purple. By the time Saturday comes around and the kids find Mummy eating a boring beige croissant, they make her a special colourful breakfast.
Twitter Updates
If this is your author page then you can share your Twitter updates with your readers right here on LoveReading
Find out more
CHECK OUT OUR INDIE AND SELF PUBLISHED BOOK REVIEW AND PROMOTION SERVICE
Read More
×