Harry Woodgate - Author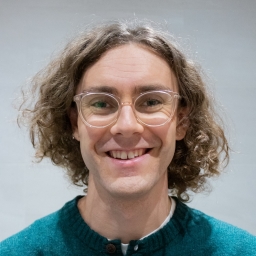 About the Author
Harry Woodgate (pronouns: they/them) is an award-winning illustrator, who was shortlisted for the V&A Illustration Awards 2019 and the Folio Society Book Illustration Competition 2018 and 2019. Grandad's Camper is inspired by their university dissertation, which revealed a lack of representation for older LGBT characters in children's books.
Featured books by Harry Woodgate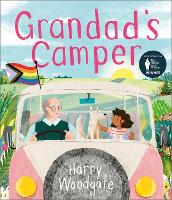 3+ readers
5+ readers
Every year, our narrator, a young child, spends the summer at Grandad's cottage. They have lots of fun, but the very best thing is when Grandad opens up his photo albums and shares stories of all the places he visited with Gramps, travelling in their brightly painted campervan. We can see that Grandad is sad with Gramps gone, and the child comes up with a wonderful idea. Together, the two of them fix up the van and head off for a trip to the sea. It's just what Gramps would have wanted! This is a warm story of love, renewal and the importance of memories, old and new. The relationship between child and grandparent is beautifully portrayed as is the love between Grandad and Gramps. This will be a lovely book to share, it's full opportunities for discussion and conversation, and will leave everyone feeling happy.

3+ readers
5+ readers
Gramps and Grandad were adventurers. They would surf, climb mountains, and tour the country in their amazing camper. But after Gramps died, Granddad hasn't felt like travelling anymore. So, their granddaughter comes up with a clever plan to help cheer him up... This beautiful picture book honours love and reminds us not only to remember those we have lost, but to celebrate them.
Facebook Updates
If this is your author page then you can share your Facebook updates with your readers right here on LoveReading
Find out more
CHECK OUT OUR INDIE AND SELF PUBLISHED BOOK REVIEW AND PROMOTION SERVICE
Read More
×