About the Author
Books by Joe McGee

When Santa gets snowed in at the North Pole, it's up to three heroes from Quirkville to save the day-but they're in for an ooey-gooey surprise! Reginald (the zombie), Zarfon (the alien), and Abigail Zink (the human) are all preparing for Christmas in Quirkville when the terrible news breaks: CHRISTMAS IS CANCELED! Santa is snowed in at the North Pole. The three friends hatch a plan to save the day. They load into Zarfon's spaceship-along with lots of peanut butter for a surprise Christmas delivery to his home planet later on-and head straight for the North Pole. When they arrive, they find that Santa and his elves are trapped, not by snow, but by a marshmallow cream explosion. With a little bit of creativity, a little bit of Christmas spirit, and one big KA-POW!, the pals from Quirkville save Christmas and inadvertently create a delicious treat!

All is peaceful between the zombies and the humans of Quirkville . . . until an unexpected alien invasion causes widespread panic and chaos! As the aliens run rampant, demanding something mysterious in their alien language and coating the town in cosmic grape jelly when they're not understood, the mayor declares a state of emergency. Once again, Reginald the zombie comes to the rescue, bravely suggesting that the seemingly evil aliens try pairing their jelly with some of his favourite peanut butter. Despite their differences, the residents of Quirkville, the zombies, and the aliens work together to create the greatest sandwich in the universe! Packed with lots of humour and heart, this entertaining sequel to Peanut Butter & Brains will satisfy readers who are craving more.

Reginald is not like the other zombies in Quirkville who are constantly groaning and moaning for brains. The only food that Reginald can think about is a sweet and sticky peanut butter and jelly sandwich. But as Reginald travels through Quirkville, no one wants to serve a zombie. It's not until he spots a jelly-stained lunch bag in the hands of Abigail Zink, the smartest girl in Quirkville, that he thinks he might have a chance to satisfy his craving at last. Unfortunately, the zombie horde has also spotted Abigail, and they're interested in more than her sandwich. With some quick thinking, Reginald finds a solution that not only saves the townspeople, but finally convinces the zombie horde that there's more to life than just eating brains!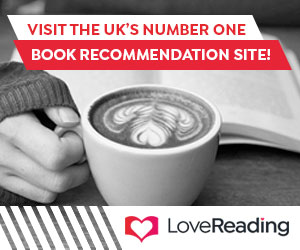 NEW INDIE AND SELF PUBLISHED BOOK REVIEW AND PROMOTION SERVICE LAUNCHED!
Read More
×