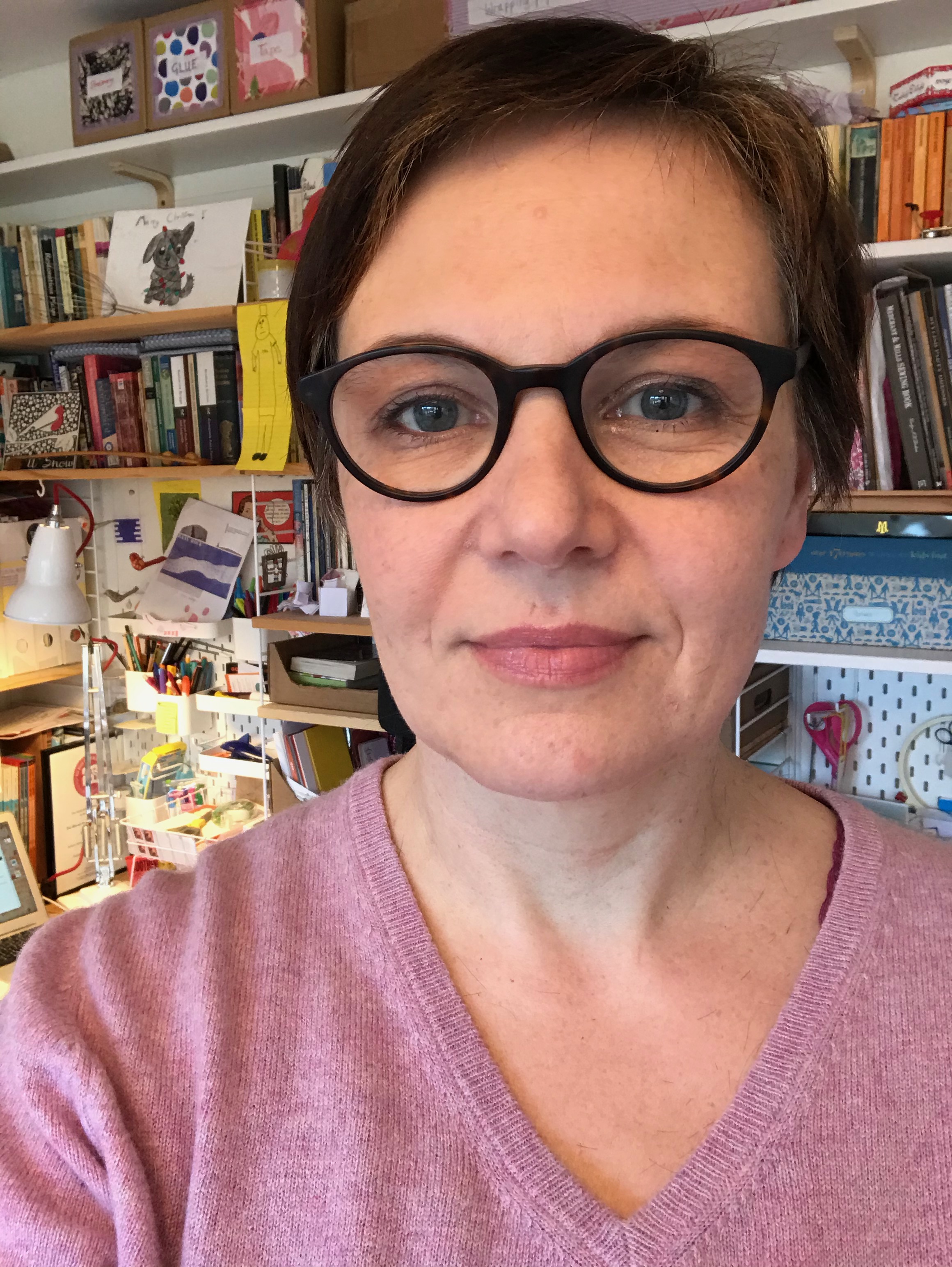 The Mermaid Atlas by Anna Claybourne is a stunning creation of stories of magical merfolk and otherworldliness accompanied by the most exquisite illustrations from Miren Asiain Lora.
Anna is well-known to the LoveReading4Kids team for her wonderful non-fiction titles so we were thrilled to get the opportunity to ask her a few questions...
The Mermaid Atlas is a wonderful mix of legend, mythology and fact and these fabled creatures seem to exist in cultures all across the world. Did you have a favourite mermaid story?
I absolutely love Melusine, the secret Saturday mermaid. Saturday seems a great day to turn into your real self and lie in the bath all day - I love baths so I can really relate to that! I also love the way she grows wings and leaves, though it's quite sad.
Another favourite is the Jiaoren, as I was delighted to find there are fabric-weaving mermaids (see my hobbies below!)
Where do you believe the traditional mermaid tale stems from?
I suppose there are so many different mythological and folkloric creatures of every kind, because we love to think and read about things that are beyond everyday experiences, and get that feeling of magic and mystery. Mermaids are the sea/water version of that, and the sea and water are so mysterious anyway, because its another world that it's hard to explore ourselves, especially in the past. So it makes sense that a half-fish, half-human creature would be lurking there - and it helps to explain the way the sea has so many different moods, and dangers along with bounty.
We have found a surge in interest in Non-Fiction titles over the last few months whilst children are mostly home-schooling. Do you think children's reading patterns and appetites may have been positively affected by the Covid 19 crisis?
Yes, I hope so - reading is something you can always do and always explore, as long as you have something to read, and so it gives you both power and freedom, when those things are lacking. Regarding non-fiction, I hope teachers and parents realise how enjoyable it is, as well as useful. One problem is that teachers and schools often seem to think of "books" and "reading" as being about fiction only - I've often encountered this with my children's schools. So having to do home learning will mean people turn to and explore more NF books as well.
You write across a wide range of topics from history to science to art. Where does your passion lie?
I have several passions that are all very different. I love science, especially fun science activities and experiments, and interesting science stories, history and mysteries. I love writing fun, jokey science books. Another passion is Shakespeare and I've done a number of Shakespeare books and retellings. Then myths and folklore, and retelling old tales, as in the Mermaids book. But my no 1 top passion is textiles, and I haven't written a book about that yet (as it's not really a common children's NF topic!) I love sewing, fabric, fabric design and surface pattern. In another life / universe I would be a textile designer. I do use my sewing skills a little bit when I do books about how to make and upcycle things.
How do you research your subject? Do you think it is possible to conduct all the research you need using the internet?
Well that depends a lot on the topic. The internet has made research so, so much easier and more extensive than it used to be, but of course also more dangerous, especially with science topics, as there is so much misinformation and inaccuracy. I try to avoid problems by going to primary sources as much as possible – so for example on the internet you can look at original patent drawings, original science papers, eyewitness accounts, and things like Darwin's letters, Mary Anning's drawings and so on, as well as all the photos you can find. I do a lot of experiment and activity books, and for those I always make and test everything myself and often develop/invent new ones.
For mermaids, one of the best sources of old stories is old books, and also old folklore collections, where people went around gathering and writing up local stories from around the world. You can often find these on the internet as searchable text, or you can at least find out about a book you need, and track down a second-hand copy. So even if your research is form books, the internet helps you find them.
And finally, what books have you been reading in lockdown?
Not many! That's because I'm both working and homeschooling, and there's not enough time to fit everything in, on top of finding it harder to work with everyone around. But I have *started* reading The Machine Stops by EM Forster which I read as a teenager but had forgotten about. Lockdown reminded me about it so I sent off for it - but of course I haven't finished it. I am also halfway through various other books that are all lying around next to my bed, including Tom Cox's short story book Help the Witch.
Thanks Anna!
Read our review of The Mermaid Atlas and download an extract from the book here.
And don't miss the gorgeous download which you can find in our Kids Zone to make your own paper dolls using the artwork from The Mermaid Atlas, with beautiful backgrounds to create your own seascape and see the creatures come to life.