It's back to school in September!
High School: Whether you are super excited, or a little bit nervous, we have a great selection of pre-High School books just for you!
But first, our LoveReading4Kids top 3 tips for starting High School:
1. Please don't worry about asking for help. All your teachers will want to help and support you!
2. Everyone makes new friends. Remember, everyone is in the same situation as you. Some people may appear more confident than others, but EVERYONE wants to make friends. If you can, go up to someone and say "hello". You never know, they may be your new best friend!
3. Try out something new! The best way to make new friends is by doing activities you love, this could be sports, arts, STEM and of course, being in the library!
Our book recommendations:
Good books to read for those a little nervous for High School:
The Day You Begin by Jacqueline Woodson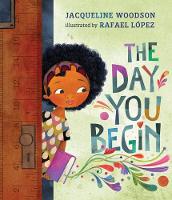 There will be times when you walk into a room and no one there is quite like you. There are many reasons to feel different. Maybe it's how you look or talk, or where you're from; maybe it's what you eat, or something just as random. It's not easy to take those first steps into a place where nobody really knows you yet, but somehow you do it.
Stanley Will Probably Be Fine by Sally J Pla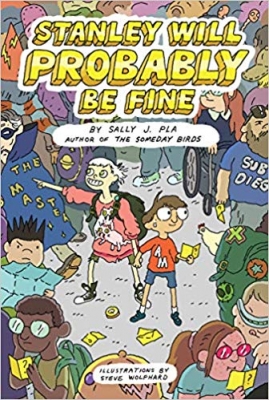 Comic trivia, a safety superhero, and a super-cool scavenger hunt all over downtown San Diego, as young hero Stanley Fortinbras grapples with his anxiety—and learns what, exactly, it means to be brave.
Nobody knows comics trivia like Stanley knows comics trivia. It's what he takes comfort in when the world around him gets to be too much. And after he faints during a safety assembly, Stanley takes his love of comics up a level by inventing his own imaginary superhero, named John Lockdown, to help him through.
A great website to check out is BBC Bitesize's Starting Secondary School site.
You can visit it here.
Fun books to read when starting school:
How to Get Your Teacher Ready for School by Jean Reagan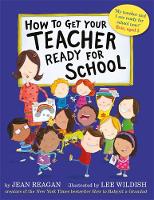 Follow a class of adorable students as they make sure their teacher is ready all year round. Written in a tongue-in-cheek instructional style, this book is a playful and heartwarming celebration of teachers and school, and an empowering book to help calm back-to-school nerves!
The Funniest Back to School Joke Book Ever by Joe King
"PUPIL: Miss, would you punish me for something I didn't do? TEACHER: Of course not. PUPIL: Good, because I didn't do my homework."
A lovely joke book Illustrated throughout in black and white by Nigel Baines. A good book for relatable school puns, that could make a giggle or two before back to school.
It might be a little daunting starting High School, but remember, everyone is in the same boat. The most important thing to do is to have fun, and enjoy it! You are only in year 7 once, so make it count. Enjoy every second of it.
Have fun going back to school, and happy reading!