The Legends of the Sky is an epic fantasy saga for middle-grade readers, bursting with fiery friendships, rebellion and a new kind of dragon for the outcasts who don't belong…
The series began with Dragon Daughter, widely praised as "vividly immersive, exciting, magical" and "a thrilling fantasy quest . . . sure to lure fans of Christopher Paolini's Eragon and Rick Riordan". The second in the series, Rise of the Shadow Dragons, publishes in hardback on 7th May 2020. Our expert reviewer, Joanne Owen said "the author's vibrant, visual storytelling paints a truly sensory picture of a world and its compelling cast of characters." Here the author, Liz Flanagan, tells us of her inspiration in creating this magical series and of her love of creative writing.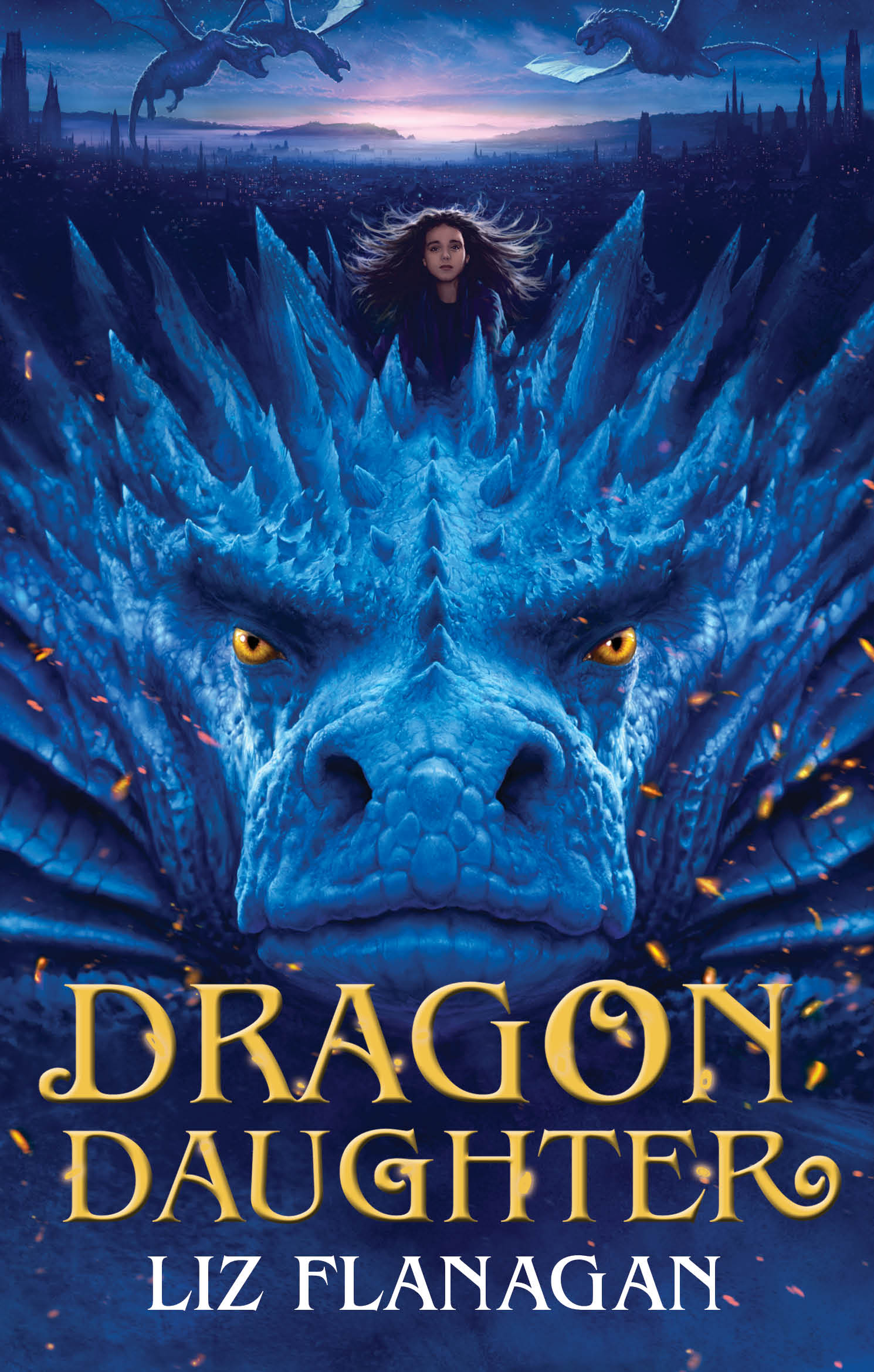 What was the initial spark of inspiration for the Legends of the Sky series? Did you know from the outset that it needed to be a series? How did Joe's story develop from Milla's?
The first spark came one night – this was about three months after Dragon Daughter had been published – when I saw a wonderful documentary about the tunnels beneath the city of Naples that had almost been lost completely. It was a total lightbulb moment: what if Arcosi had long-forgotten tunnels beneath it too? I started doing some research and discovered many European cities – Paris, Edinburgh, Berlin, among others – also have tunnels, so why not borrow them for a new dragon story?
A few months later, I took my family on holiday to Naples so we could walk in the tunnels, going underground in one street and coming up a few streets away. It was so magical and I couldn't help borrowing from this experience in Rise of the Shadow Dragons. Also on the same trip, we visited the crater of Vesuvius. I think you'll be able to guess which part of the story was inspired by that!
I hadn't realised that it would be a series, so I had to stick to all the rules I'd set in book 1, but I thought it would be interesting to jump ahead in time and see how things had changed. So Rise of the Shadow Dragons happens ten years after Dragon Daughter. I didn't want to give up all the characters I'd grown so fond of, so Milla is still in the story as Joe's older cousin, although he's a very different person to her.
Name your favourite fictional and folkloric dragons. And who's your desert island dragon?!
Ah, there are so many to choose from! I love dragon books, and I've read about lots of different fictional dragons, from Ursula K LeGuin's powerful Kalessin; to Adventurine in Stephanie Burgis's The Dragon with a Chocolate Heart; there's Mari's fabulous little Welsh dragon in The Secret Dragon by Ed Clarke; and the very funny Flicker in Andy Shepherd's The Boy Who Grew Dragons. But if I had to choose a desert island dragon, it would be Toothless in How to Train Your Dragon by Cressida Cowell.
Was the island of Arcosi inspired by a real-life island?
I've taken inspiration from lots of beautiful places I've visited, though none of them is an island! I think I stole the cobbled streets from my home town of Hebden Bridge; the steeply packed houses above the water from the Yorkshire fishing village Robin Hood's Bay; the belltowers and golden stone from Assisi in Italy; the merchant's houses from Lübeck in Germany; the gardens at the top of the city from Valldemossa in Mallorca – all mixed together and compacted into a made-up island!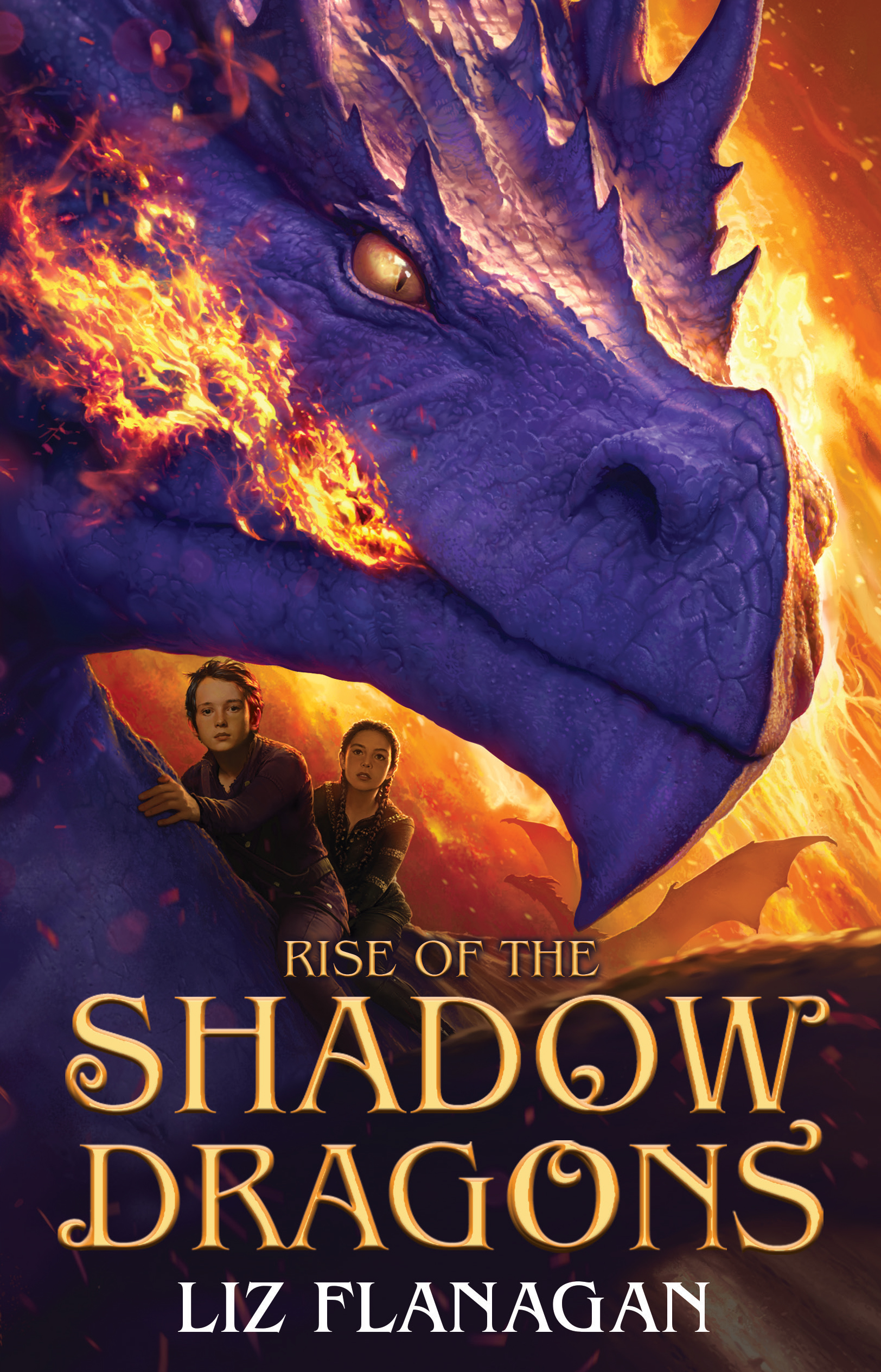 Dragon Daughter is underpinned by themes of migration, and tensions within a divided island. Were these themes intrinsic to the story from conception and planning? And how much influence did the Brexit backdrop have on Milla's story?
From the start, I was looking for a way of dramatizing some real-life stories about migration and belonging – partly because I knew my own ancestry contained stories of migration and because I'm married to someone who isn't British. And yes, I can't deny that all the conversations around Brexit have filtered into both Dragon Daughter and Rise of the Shadow Dragons. It's not a straightforward parallel, as the story has to work on its own terms, and some readers might not notice it. However, I think fantasy has always let writers work their way through real-life issues. But no one wants to be preached at, and sometimes it's easier to read about things when they're disguised!
Which of your characters do you most identify with?
Ha! I often get asked this when I'm doing school visits. I wish I could say Milla, but that is wishful thinking – I'm not as resourceful or brave as she is. However, I hope that I do the right thing in the end, so I'm probably more like Isak. And I certainly lose my temper sometimes, like Joe. But I think perhaps we have to be a little bit like all our characters, or know someone who is, or we wouldn't be able to write them.
Do you see any parallels between Legends of the Sky and your YA thriller Eden Summer? How different was the writing process?
I actually started writing Legends of the Sky: Dragon Daughter before Eden Summer, but I got bogged down in the plot and gave up for a while. Eden Summer was much easier to write – perhaps because I was drawing on a real-life place (my home town of Hebden Bridge where I grew up and where I live now) and didn't have to do lots of world-building. When Eden Summer was published, I went back to Dragon Daughter with my editor Rosie Fickling, who helped guide me through the remaining drafts and bring the book to publication: I don't think I could have done it without her help.
I know some people are very puzzled by the difference in tone and style. However, they do share some things: both have a protagonist, Milla and Jess, who's something of an underdog. Both are reacting against injustice of some kind. And I hope that both are exciting to read!
Which character from children's literature do you most identify with?
Thanks to my local library, I have been a complete bookworm from around age eight, so it's got to be Hermione or Matilda.
Which book have you re-read most often, and why is it a book you return to?
I had to buy a new copy of Trickster's Choice by Tamora Pierce because between me and my youngest daughter, we read it so often it fell apart, along with its sequel Trickster's Queen. Now I ration myself to reading it only every other year, and have to make do with re-reading all Pierce's other books meanwhile. It's got a brave sassy heroine who goes from slave to spy and helps organise a revolution. It's generous and funny, has a magical world I want to live in, and characters I want to be friends with: if you haven't read it yet, I highly recommend it!
What are you currently writing? Can lucky readers look forward to more Legends of the Sky, or perhaps another contemporary YA novel?
While in lockdown I am writing part three of Legends of the Sky, which is proving a wonderful escape from real life. I have been reading about female pirates, which is the most fun I've ever had with historical research. It's early days with this one, but it has two different narrators from opposite sides of a conflict, and yes, it has pirates!
You can find all of Liz Flanagan's books here, and more about her fantastic series at lizflanagan.co.uk or @lizziebooks.