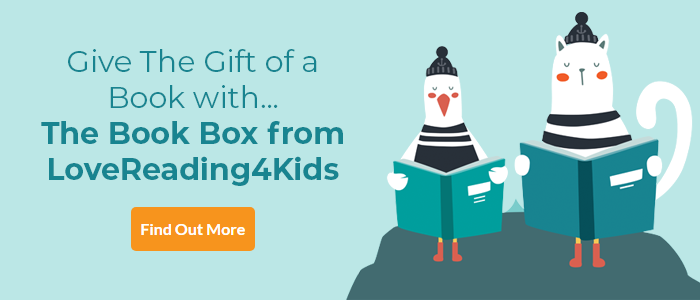 The Dragon with a Chocolate Heart Synopsis
Aventurine is the fiercest, bravest kind of dragon, and she's ready to prove it to her family by leaving the safety of their mountain cave and capturing the most dangerous prey of all: a human. But when the human she captures tricks her into drinking enchanted hot chocolate, she finds herself transformed into a puny human girl with tiny blunt teeth, no fire, and not one single claw. She's still the fiercest creature in these mountains though - and now she's found her true passion: chocolate!
All she has to do is walk on two feet to the human city, find herself an apprenticeship (whatever that is) in a chocolate house (which sounds delicious), and she'll be conquering new territory in no time ...won't she? Wild and reckless young Aventurine will bring havoc to the human city - but what she doesn't expect is that she'll find real friendship there too, along with betrayal, deception, scrumptious chocolate and a startling new understanding of what it means to be a human (and a dragon).
The Dragon with a Chocolate Heart Reader Reviews
Kids love to read and so in addition to the review by one of the Lovereading4kids editorial experts some of our Lovereading4kids Reader Review Panel members were also lucky enough to read and review this title. Click here to read their full reviews.
Zoe Basson, age 9 - 'This book filled me with pleasure, exactly the same kind that you get from chocolate, but in word form...This book taught me to stand out from the crowd, stand up for myself and the importance of friendship.'
Toby Little, age 9 - 'I liked this book because it's full of excitement and happiness, and a tiny bit of sadness. Sometimes, the people you love don't share your passion, and you have to decide where you belong.'
Isaac East, age 10 - 'The Dragon with a Chocolate Heart deserves 10 out of 10 for its perfect mix of adventure, laughs and a lot of action.'
Tomasz Hawryszczuk, age 11 - 'Not your typical dragon/human story you might expect. Throw in a bit of chocolate, a dragon who transforms into a girl and you have a great story that will fire your imagination.'
Anya Fuller, age 9 - 'A wonderful book full of dragons, dreams, chocolate and friendship.'
Suhaiba Khan, age 8 - 'A wonderful read where you easily get lost in the world of dragons and chocolate.'
Mariyya Khan, age 10 - 'This book is amazing (also very chocolatey). If I were you I would read this book as soon as you see it...it's amazing!!!!'
Alexander Bisland, age 11 - 'I recommend this book to 9+ make-believe lovers and chocoholics. I thought this book was slow to start off with but I soon got into it and wanted to read on.'
Ellen, age 7 - 'This book is epic, amazing and outstanding in everything! I really really loved this book because the dragons are said to be fierce but actually they are very nice.'
The Dragon with a Chocolate Heart Press Reviews
'Witty and smart and generous; an utterly delicious book' Katherine Rundell
'Funny, moving and deliciously full of chocolate, I loved it!' Holly Webb
'Courage, kindness and chocolate- all my favourite ingredients in one gorgeous book' Hilary McKay
If you loved this, you might like these...