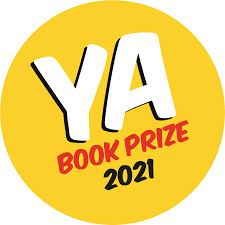 YA Book Prize 2021
Congratulations to Alice Oseman who wins the YA Book Prize 2021. The YA Book Prize, launched in 2014, recognises the best YA literature from the UK and Ireland according to a panel drawn from experts and young readers.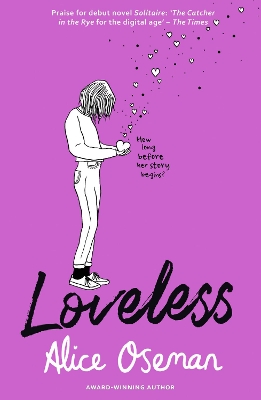 Winner: Loveless
Through the tangled identity struggles of authentic characters you'll truly care about, Alice Oseman's Loveless extends an understanding hand to aromantic asexuals (people who experience little-to-no romantic or sexual attraction, also known as aro-ace) while guiding all readers through fears of being alone and dealing with the pressure to hook up. Moreover, it&...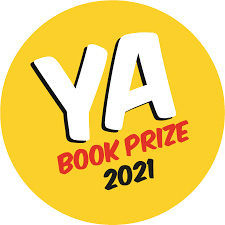 Loveless by Alice Oseman, published by HarperCollins Children's Books, is a trailblazing coming-out, coming-of-age treasure with universal messages about self-love, friendship and finding your way.
Alice Oseman has said of the inspiration behind the book: "I began with the desire to write a story about the power of platonic love. My previous novels had all explored this idea in a small way, but never as the main theme of the story. I wanted to craft a story that had the structure of a romance but was about a friendship."
Judge Layla Hudson, who is director of inclusive bookshop Round Table Books in Brixton, said: "I'm over the moon that Loveless has won the YA Book Prize this year. It has enabled so many aromantic/asexual readers to be seen within its pages, as well as being a book about the true meanings of friendship and the sometimes messy stage of going to university and growing as a person. It's a book that will certainly be cherished, and one that readers will read again and again."
Loveless scooped the top prize from a very strong field which included:
Wranglestone by Darren Charlton (published by Little Tiger)
Good Girl, Bad Blood by Holly Jackson (published by Electric Monkey)
And the Stars Were Burning Brightly by Danielle Jawando (published by Simon & Schuster Children's Books)
Eight Pieces of Silva by Patrice Lawrence (published by Hodder Children's Books)
The Great Godden by Meg Rosoff (published by Bloomsbury)
Melt My Heart by Bethany Rutter (published by Macmillan Children's Books)
Hold Back the Tide by Melinda Salisbury (published by Scholastic UK)
Cane Warriors by Alex Wheatle (published by Andersen Press)
A Snowfall of Silver by Laura Wood (published by Scholastic UK)
And for only the third time in the history of the YA Book Prize a Special Achievement Award has been given to the Queen of UK YA, Malorie Blackman, to celebrate the 20th anniversary of the first novel in her seminal YA series, Noughts & Crosses.
About YA Book Prize
The YA Book Prize is the first prize in the UK and Ireland to specifically focus on fiction for young adults and addresses an important need for a prize in the growing YA and teen market. The prize celebrates great books for teenagers and young adults and aims to get more teens reading and buying books.
The prize is organised by book trade magazine The Bookseller and it is run in partnership with Hay Festival. The shortlist is selected by a team at The Bookseller and the winner is selected by a panel of expert and teenage judges, who are asked to pick the book they believe is the best-written and that they would be most likely to share with young adults.
The winner will receive a £2,000 prize and feature on the YA programme at the Hay Festival.
Previous winners include Louise O'Neill's Only Ever Yours, Sarah Crossan's One and Sara Barnard's Goodbye, Perfect. The most recent 2020 YA Book Prize winner was Meat Market by Juno Dawson, a "gritty and compelling" exposé of the fashion industry.