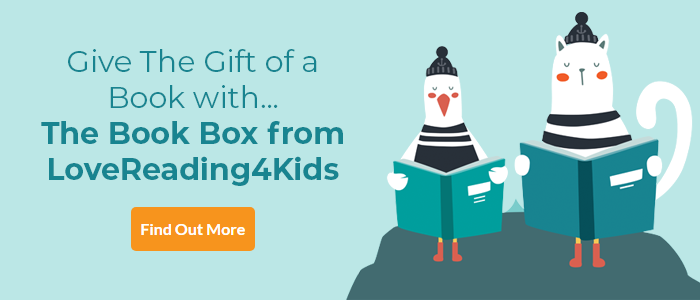 LoveReading View on Loveless
Trailblazing coming-out, coming-of-age treasure with universal messages about self-love, friendship and finding your way
Through the tangled identity struggles of authentic characters you'll truly care about, Alice Oseman's Loveless extends an understanding hand to aromantic asexuals (people who experience little-to-no romantic or sexual attraction, also known as aro-ace) while guiding all readers through fears of being alone and dealing with the pressure to hook up. Moreover, it's a thoroughly entertaining, gripping page-turner that shows finding happiness isn't dependent on romantic love.
Georgia is desperate to experience her first kiss before she and her two best friends head to Durham University. After being made to feel "weird" and "disgusting" when she confesses to her peers that she's never kissed anyone, Georgia seizes an opportunity to snog the one and only crush she's ever had. When this goes spectacularly wrong in a scene that sizzles with tension and scorching comic timing, it hits her that "I hadn't ever fancied anyone," that the reality of kissing and romance "disgusts me." But still she resolves to "try harder. I wanted forever love. I didn't want to be loveless."
At Durham, while still struggling to find love, Georgia finds new friends in her outwardly confident, sexually active roommate, and Sunil, president of her college's LBGTQ society. Sunil's compassion and personal experiences help her discover who she is, to realise that she's not alone in not feeling sexual or romantic attraction. Georgia's journey to discovery is far from smooth, though, with many friendship-threatening, edge-of-your-seat errors made along the way.
Other Info
A letter from Alice Oseman to her readers;
When you hear the phrase 'coming-out novel', what do you think of? Probably a story about a teen realising that they're gay, coming out to their parents, and falling in love. Not necessarily in that order.
Loveless is a different sort of coming-out novel, because its narrator isn't gay – she's aromantic asexual, or aro-ace for short. Through the events of the story, Georgia gradually realises and comes to accept that she does not experience any sort of sexual or romantic attraction towards anyone, no matter their gender.
Often described (falsely) as 'internet identities', asexuality and aromanticism are still incredibly underrepresented and underexplored, even in the LGBTQ+ community. While we are starting to see a few asexual and aromantic characters in the media – mostly in literature, but occasionally in TV shows such as Sex Education and BoJack Horseman – there are still hardly any aro or ace characters in existence today, and even less stories that focus on the experience of being aro and ace. Many people have no idea about the challenges, struggles, and issues that aromantic and asexual people face every day, or how difficult it is for some aro and ace people to come to terms with who they are.
I wanted to write this story because I am also aromantic asexual. While it isn't an autobiographical tale, Georgia begins her journey in a similar place to my own – in a conservative town, having little knowledge about LGBTQ+ identities and issues, struck with a feeling of wrongness when it comes to boys. Despite pledging to start afresh at university and finally find the romance of her dreams, instead Georgia is swept away on a journey of self-acceptance. The book follows her coming-out journey, through all her mistakes, her internalised feelings, new experiences, new friends, and ultimately reaching a point of self-love.
I hope this book resonates not only with aro and ace readers, but with all readers, because what Georgia learns on her journey is that platonic love can be just as strong – if not stronger, sometimes – than romantic love. It is her love for her friends, and their love for her, that brings her out of a dark and confusing place and makes her realise that she is surrounded by much more love than she thought. And that there are more ways to find a happily ever after than falling in love.
Alice x
Loveless Synopsis
The fourth novel from the phenomenally talented Alice Oseman - one of the most authentic and talked-about voices in contemporary YA.
It was all sinking in. I'd never had a crush on anyone. No boys, no girls, not a single person I had ever met. What did that mean?
Georgia has never been in love, never kissed anyone, never even had a crush - but as a fanfic-obsessed romantic she's sure she'll find her person one day. As she starts university with her best friends, Pip and Jason, in a whole new town far from home, Georgia's ready to find romance, and with her outgoing roommate on her side and a place in the Shakespeare Society, her 'teenage dream' is in sight. But when her romance plan wreaks havoc amongst her friends, Georgia ends up in her own comedy of errors, and she starts to question why love seems so easy for other people but not for her. With new terms thrown at her - asexual, aromantic - Georgia is more uncertain about her feelings than ever. Is she destined to remain loveless? Or has she been looking for the wrong thing all along?
This wise, warm and witty story of identity and self-acceptance sees Alice Oseman on towering form as Georgia and her friends discover that true love isn't limited to romance.
Loveless Press Reviews
Praise for Alice Oseman;
"The Catcher in the Rye for the digital age" The Times
"The most honest and authentic account of modern teenage life that you'll read this year… outstanding contemporary fiction with appeal to fans of John Green." The Bookseller
'A very authentic, teenage voice' – Sunday Times
'Solitaire is an extraordinary novel … [Oseman] has captured her characters' rage, humour and insecurity with aplomb.' The Financial Times
'Oseman proves herself a clever, witty writer' Publishers Weekly
If you loved this, you might like these...