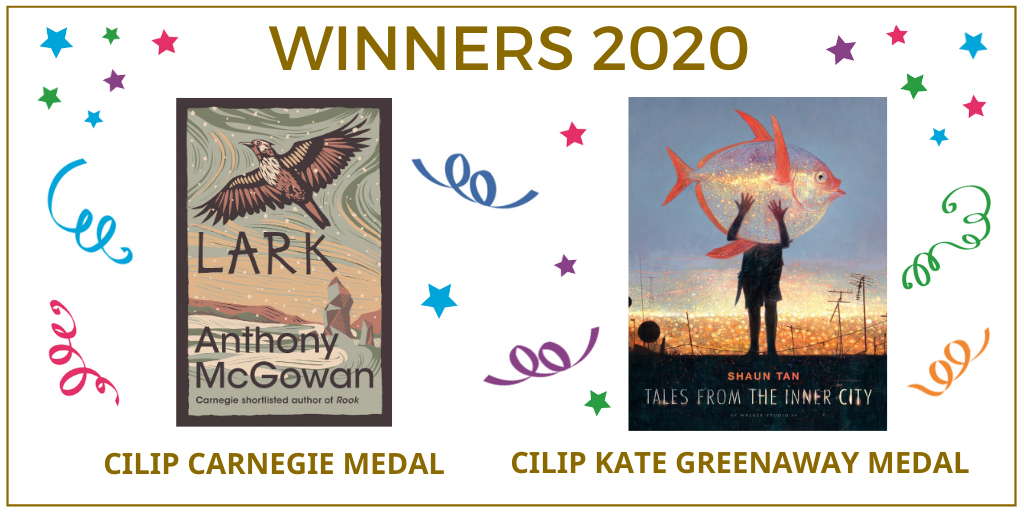 This is the first time both McGowan and Tan have won a Medal in either category.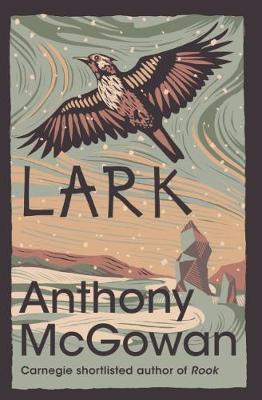 British author McGowan has previously been longlisted and shortlisted for the CILIP Carnegie Medal with three out of the four books from this series Truth of Things (Brock, Pike and Rook). Lark is the fourth and final story of brothers Nicky and Kenny, a tale modern poverty, the highs and lows of adolescence, and life with learning difficulties told across a sequence of short novellas. Anthony McGowan said: "Every writer for young people dreams of winning the Carnegie Medal. Its incredible history, the rollcall of the great writers who have won it and the rigour of the selection process, makes this the greatest book prize in the world. It is also a magnificent way of connecting with readers. The hundreds of shadowing groups in schools and libraries around the country provide that one thing that writers cannot do without: a living, arguing, debating, biscuit-munching population of brilliant readers!
"On one level, Lark is a simple adventure story. Two woefully ill-equipped teenage boys, and their old Jack Russell terrier go for a walk on the North Yorkshire Moors. A blizzard descends and their fun day out, their 'lark' turns into a desperate battle for survival. On another level, the book is about the unshakable love between two brothers, one of them with special needs, after enduring family break-up, poverty, bullying and cruelty. Lark is also a story about the power of stories and the way they weave through our lives. The book ends with the words 'Tell me a story,' and with those words we are led back again to the beginning."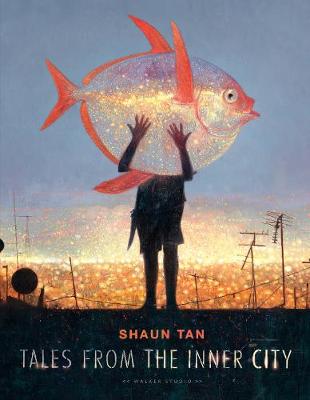 Australian author and illustrator Tan, who is of Australian, Chinese and Malay heritage, is the first illustrator of colour to win the Kate Greenaway Medal. Tales from the Inner City is a sister volume to Tan's 2008 anthology, Tales from Outer Suburbia. Our reviewer, Joanne Owen wrote; in this mind-blowingly beautiful book comprising twenty-five tales, visionary artist and writer Shaun Tan turns his attention to the relationship between humans and animals in varied urban contexts...Short dreamy tales teamed with extraordinary illustrations full of wit - there is nothing else like this around! Shaun Tan said: "I am surprised, delighted and then deeply honoured – what a wonderful thing to be! I am especially thrilled to receive the Kate Greenaway Medal in the fine company of so many brilliant artists and authors, many of whom inspired my own love of illustrated stories as a young West Australian scribbler."
"Tales from the Inner City is a strange book for strange times, suggesting that human frailty might well find expression in dreams of tigers, bears, frogs and lungfish reclaiming our cities. To know that I am not alone in enjoying such speculation – maybe even a bit too much – is no small thing. It is profoundly consoling, to feel part of a larger conversation about our relationship to this planet, particularly with younger readers, in whose imagination the future is already taking shape."
With relatable stories that show children a range of perspectives and lived experiences, the 2020 Medal winners reflect the Awards' mission 'to celebrate and represent a diverse range of experiences'.
Huge congratulations too to Barrington Stoke who win their first Medal. This small independent is the foremost publisher of dyslexia friendly books and those for reluctant readers; you can find more of their excellent titles here.
Julia Hale, Chair, CILIP Carnegie and Kate Greenaway Medals judging panel, comments: "During challenging times, librarians believe books for children and young people are more important than ever. The best books provide adventure, solace, inspiration, comfort, escape, rich experiences and sheer enjoyment; they are a port in a storm, a reflective mirror and an entry to new worlds. In an unprecedented year for all of us, we are delighted to reveal the two extraordinary winners of the CILIP Carnegie and Kate Greenaway Medals that highlight our connection and co-dependency with the natural world."
"Carnegie Medal winner Lark, by Anthony McGowan is a powerful standalone novella that brings the exemplary Truth of Things series to an emotional ending. Lark picks up the story of the close relationship between Nicky and elder brother Kenny, who after surviving trauma and poverty in their past, must now endure the extremes of nature at its cruellest. This novella was admired for its clear, simple storytelling; combining authentic characters and realistic situations in pared down prose with blunt humour, genuine tension and moments of pure poetry as fleeting and transcendent as birdsong. It is incredible that such a rich reading experience is in no way impeded by its short and accessible form, indeed it is a strength. The book leaves the reader with hope for the future; that through the bonds of love from friends and family things can and will get better."
"Every detail of the Kate Greenaway Medal winning Tales from the Inner City mark it as a masterwork of illustration that generates an outstanding experience for the reader in every detail. In a collection of 25 surreal short stories set in a semi-dystopian dreamscape where the boundaries between urban and wildlife are close to collapse, Shaun Tan conveys the tangled, intimate relationship between humans and animals with breath-taking technique and awe-inspiring invention. Double page spreads of oil on canvas give pause for necessary reflection and contemplation. Never have the bonds between us and the beautiful creatures we share the earth with been so exquisitely rendered with such prescience. The judging panel were moved, amused and astonished by the artistry and imagination of a stunning book that should be widely shared and celebrated."
With books promoting environmentalism, acceptance, kindness and bravery, the Awards' mission 'to inspire and empower the next generation to shape a better world through books and reading' is mirrored across the winners and the shortlist this year.

Three debut offerings featured on the 2020 shortlist: Dean Atta is shortlisted for the Carnegie Medal with The Black Flamingo while author and illustrator Beth Waters (Child of St Kilda) is in the running for the Kate Greenaway Medal alongside 2013 winner Levi Pinfold (The Dam). A translated book has been shortlisted for the first time in Carnegie Medal history with the inclusion of Lampie, a debut novel written originally in Dutch by Annet Schaap and translated by Laura Watkinson.
CILIP Carnegie Medal shortlist
The Black Flamingo by Dean Atta, illustrated by Anshika Khullar (Hachette Children's Group)
Nowhere on Earth by Nick Lake (Hachette Children's Group)
Patron Saints of Nothing by Randy Ribay (Little Tiger)
Lampie written and illustrated by Annet Schaap and translated by Laura Watkinson (Pushkin Children's Books)
Voyages in the Underworld of Orpheus Black by Marcus Sedgwick and Julian Sedgwick, illustrated by Alexis Deacon (Walker Books)
On the Come Up by Angie Thomas (Walker Books)
Girl. Boy. Sea. by Chris Vick (Head of Zeus)
CILIP Kate Greenaway Medal shortlist
You're Snug with Me illustrated by Poonam Mistry and written by Chitra Soundar (Lantana Publishing)
The Iron Man illustrated by Chris Mould and written by Ted Hughes (Faber & Faber)
The Suitcase written and illustrated by Chris Naylor-Ballesteros (Nosy Crow)
The Undefeated illustrated by Kadir Nelson and written by Kwame Alexander (Andersen Press)
The Dam illustrated by Levi Pinfold and written by David Almond (Walker Books)
Mary and Frankenstein illustrated by Júlia Sardà and written by Linda Bailey (Andersen Press)
Child of St Kilda written and illustrated by Beth Waters (Child's Play)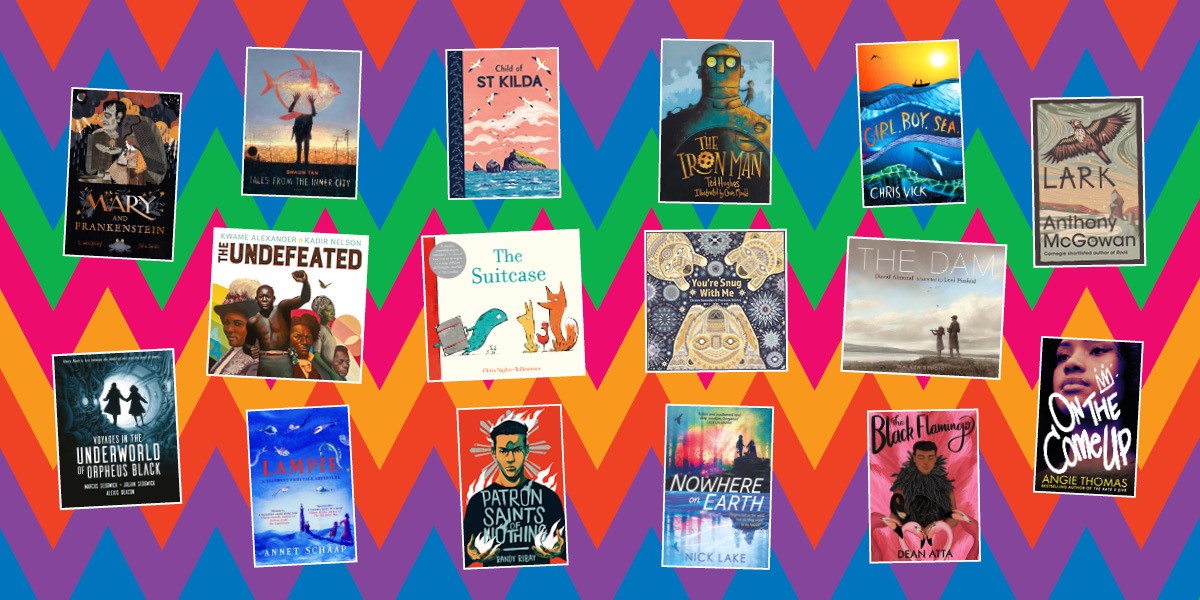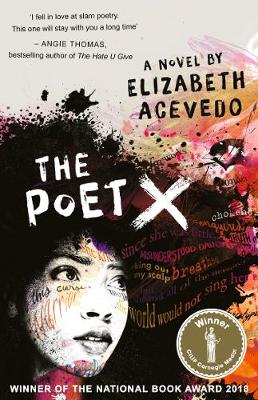 Last years CILIP Carnegie winner was Elizabeth Acevedo with The Poet X . Elizabeth said "I think we should have poetry in every room as much as possible, and because I fundamentally believe in Dr. Rudine Sims Bishop's words that children's literature should be a mirror and a window."
Jackie Morris, who won the 2019 Kate Greenaway with The Lost Words said "The times ahead are challenging. It seems to me that artists, writers, musicians have one job at the moment – to help to tell the truth about what is happening to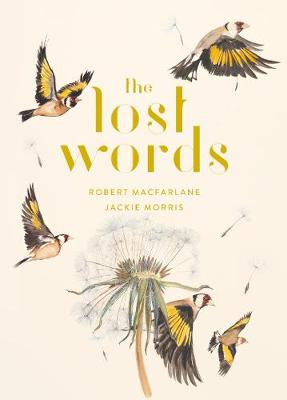 this small and fragile world we inhabit, to re-engage with the natural world, to inspire and to imagine better ways to live. Because there is no Planet B and we are at a turning point. And because in order to make anything happen it first needs to be imagined. And as writers and illustrators for children we grow the readers and thinkers of the future."
This was the first time both Elizabeth Acevedo and Jackie Morris had won a prestigious Medal in either category. The Poet X was Acevedo's debut novel. Morris has previously been shortlisted for the Kate Greenaway Medal in 2016 for Something About a Bear.
It was also the first time in the Medals history that both winning titles had been written in verse: in The Poet X, influenced by slam poetry; in The Lost Words, in the form of spells. Only one verse novel has previously won the Carnegie Medal: Sarah Crossan's One, in 2016.
The CILIP Carnegie Medal is awarded by children's librarians for an outstanding book for children and young people. The CILIP Kate Greenaway Medal is awarded by children's librarians for an outstanding book in terms of illustration for children and young people.
The CILIP Carnegie & Kate Greenaway Children's Book Awards are arguably the world's most prestigious literary prizes for children's books and the titles on the shortlists are contenders for the highest accolades in children's literature, with previous winners including legendary talents such as Arthur Ransome, C.S Lewis and Mary Norton for the CILIP Carnegie Medal and illustrators Quentin Blake, Shirley Hughes and Raymond Briggs for the CILIP Kate Greenaway Medal.

Read a personal reflection of 80 Years of the CILIP Carnegie Medal by Julia Eccleshare, Editorial Expert at Lovereading4kids.
The CILIP Carnegie Medal:
It was established by The Library Association in 1936, in memory of the great Scottish-born philanthropist, Andrew Carnegie (1835-1919). Carnegie was a self-made industrialist who made his fortune in steel in the USA. His experience of using a library as a child led him to resolve that "if ever wealth came to me that it should be used to establish free libraries."
It was first awarded to Arthur Ransome for Pigeon Post. The medal is now awarded by CILIP: the Chartered Institute of Library and Information Professionals. The winner receives a golden medal and £500 worth of books to donate to a library of their choice.

The CILIP Kate Greenaway Medal: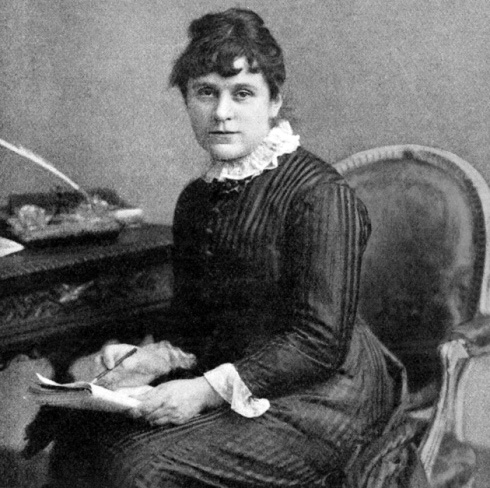 The CILIP Kate Greenaway Medal was established by The Library Association in 1955 and it is named after the popular nineteenth century artist known for her fine children's illustrations and designs.
It was first awarded to Edward Ardizzone for Tim All Alone. The winner receives a golden medal and £500 worth of books to donate to a library of their choice.
The winners for both the CILIP Carnegie and Kate Greenaway Medals 2020 were revealed with a media announcement on Front Row, Radio 4, on Wednesday 17th June 2020, in changes due to Covid-19 and the closure of schools. The winners received £500 worth of books to donate to their local library, a specially commissioned golden medal and a £5,000 Colin Mears Award cash prize.
Now in its second year, the Shadowers' Choice Award – voted for and awarded by the children and young people who shadow the Medals – will be extended until October 2020 with the Shadowers' Choice Awards to be announced during Libraries Week 2020. This award has evolved out of CILIP's Diversity Review which identified opportunities to empower and celebrate the young people involved in the Medals through the shadowing scheme.
You can register for the 2020 Carnegie & Kate Greenaway Shadowing Scheme here.
To find out more visit www.carnegiegreenaway.org.uk
And keep up with news about the Carnegie Greenaway Medals @CILIPCKG