LoveReading View on Annie
A timeless tale that despite its 1933 setting resonates so brilliantly with kids reading it today. Not only beautifully written but the characters are handled with great sensitivity and aplomb.
_____________
Puffin Fact! The iconic character Annie first appeared as the eleven-year-old heroine of a comic strip called 'Little Orphan Annie'. Download more Puffin Facts here!
_____________
Dear readers, dreamers and adventurers,
Ever wanted a friend who could take you to magical realms, talk to animals or help you survive a shipwreck? Well, you'll find them all in the PUFFIN BOOK collection.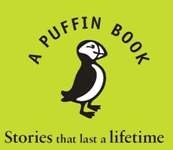 A PUFFIN BOOK will stay with you forever. Maybe you'll read it again and again, or perhaps years from now you'll suddenly remember the moment it made you laugh or cry or simply see things differently. Adventurers big and small, rebels out to change their world, even a mouse with a dream and a spider who can spell - these are the characters who make stories that last a lifetime. Whether you love animal tales, war stories or want to know what it was like growing up in a different time and place, the A PUFFIN BOOK collection has a story for you - you just need to decide where you want to go next...
We want to know which is your favourite. Tell us or tweet a photo of your old beloved copy - and we might just send you a new A PUFFIN BOOK so you can pass the story on.
Love - PUFFIN @puffinbooks #shareapuffinbook

Annie Synopsis
It's 1933 and for as long as she can remember, 11 year old Annie has believed that her mother and father would come back to her New York City orphanage to get her. But mean Miss Hannigan the headmistress is making Annie's life a misery. So she runs away to find her parents - and along the way she rescues a friendly dog, meets millionaire Oliver Warbucks, and has many scary and exciting adventures. Will kind-hearted Annie find a way to escape her hard-knock life?
For more information on the book and the author download a special Puffin Extra!
Visit our Puffin Category to see the full range of titles