LoveReading View on Stig of the Dump
When Barney falls down the cliff of the chalk pit he lands in what might be a rubbish dump. But the dump turns out to be the home of Stig, a cave-boy who turns what he finds to good use. Stig and Barney have a series of wonderful adventures in Barney's world from scaring Barney's enemies to chasing away Granny's burglars. And then, Barney finds himself back in Stig's world for a special adventure set way back in the past.
Published in 1952 and yet as relevant today as it was then. It will captivate the imagination of 7+ year olds – in fact even the most reluctant reader will be hooked - great one for sharing too.
_____________
Puffin Fact! Stig of the Dump is set where Clive grew up in Ash, Kent, and where he spent his childhood building dens. The chalk pit where Clive imagined that Stig lived
is now part of a golf course. Download more Puffin Facts here!
_____________
Dear readers, dreamers and adventurers,
Ever wanted a friend who could take you to magical realms, talk to animals or help you survive a shipwreck? Well, you'll find them all in the PUFFIN BOOK collection.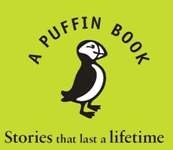 A PUFFIN BOOK will stay with you forever. Maybe you'll read it again and again, or perhaps years from now you'll suddenly remember the moment it made you laugh or cry or simply see things differently. Adventurers big and small, rebels out to change their world, even a mouse with a dream and a spider who can spell - these are the characters who make stories that last a lifetime. Whether you love animal tales, war stories or want to know what it was like growing up in a different time and place, the A PUFFIN BOOK collection has a story for you - you just need to decide where you want to go next...
We want to know which is your favourite. Tell us or tweet a photo of your old beloved copy - and we might just send you a new A PUFFIN BOOK so you can pass the story on.
Love - PUFFIN @puffinbooks #shareapuffinbook

Stig of the Dump Synopsis
Barney is a solitary little boy, given to wandering off by himself. One day he is lying on the edge of a disused chalk-pit when it gives way and he lands in a sort of cave. Here he meets 'somebody with a lot of shaggy hair and two bright black eyes' wearing a rabbit skin and speaking in grunts. He names him Stig. Of course nobody believes Barney when he tells his family all about Stig, but for Barney cave-man Stig is totally real. They become great friends, learning each others ways and embarking on a series of unforgettable adventures.
For more information about the author, David Clive King, a book quiz and a Stone Age factfile download a Special Puffin Extra!
Visit our Puffin Category to see the full range of titles