LoveReading View on Stuart Little
This is the enchanting tale of no ordinary mouse, Stuart Little, who is small in size but enormous in spirit. Funny and touching, it is a story that can be read on many levels - aloud to a very small child, or alone by an older child. It covers themes from adventure, courage and reliability, independence, and first love, to acceptance of differences, family crisis, and the importance of education. No child's bookshelf is complete without it. Born to a family of humans Stuart Little lives in New York City with his parents, his older brother George and Snowball the cat. Though he's shy and thoughtful, he's an adventurous and heroic little mouse. A delightful book but not one to compare to the Stuart Little films which may have been inspired by this delightful mouse but are shallow by comparison.
Other Info
Puffin Fact! E. B. White received several letters from people also called Stuart Little – one such person claimed angrily that he was going to write a children's book about a rat named E. B. White! Download more Puffin Facts here!
_____________
Dear readers, dreamers and adventurers,
Ever wanted a friend who could take you to magical realms, talk to animals or help you survive a shipwreck? Well, you'll find them all in the PUFFIN BOOK collection.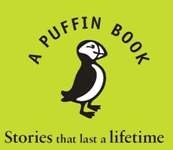 A PUFFIN BOOK will stay with you forever. Maybe you'll read it again and again, or perhaps years from now you'll suddenly remember the moment it made you laugh or cry or simply see things differently. Adventurers big and small, rebels out to change their world, even a mouse with a dream and a spider who can spell - these are the characters who make stories that last a lifetime. Whether you love animal tales, war stories or want to know what it was like growing up in a different time and place, the A PUFFIN BOOK collection has a story for you - you just need to decide where you want to go next...
We want to know which is your favourite. Tell us or tweet a photo of your old beloved copy - and we might just send you a new A PUFFIN BOOK so you can pass the story on.
Love - PUFFIN @puffinbooks #shareapuffinbook

Stuart Little Synopsis
Stuart Little's daring escapades include racing a toy boat in a Central Park pond, retrieving his mother's ring from a drain, and crawling inside a piano to fix the keys for his brother. When his best friend, a beautiful little bird called Margalo disappears from her nest, Stuart is determined to track her down. He ventures away from home for the very first time in his life and finds himself embroiled in one exciting adventure after another, making new friends and meeting old ones along the way.
For more information about the inspiration behind the book, a quiz and how to draw your own little mouse download a Special Puffin Extra!
Visit our Puffin Category to see the full range of titles
If you loved this, you might like these...