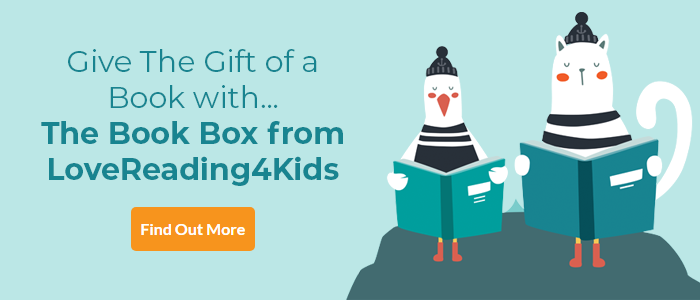 Terror Kid Review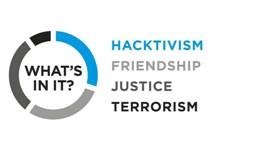 October 2014 Book of the Month Perceptive, provocative and deeply moving, Benjamin Zephaniah tells a hard hitting story about how dangerous making one simple wrong choice can be. Rico loves computers and he is brilliant at fixing and developing them. And at hacking into sites which are meant to be fully protected. Rico also believes in protest – silent, dignified protest in which you stand up to be counted but never engage in anything violent or illegal. Rico hates trouble and does everything he can to avoid it. But Rico makes one terrible mistake when he is persuaded by a stranger to do an apparently harmless job. How can Rico prove his innocence when everything is twisted against him? Benjamin Zephaniah is wise on how easily the honesty and naivety of the young can be exploited and misused.
A Piece of Passion from Emma Matthewson, Editor-at-Large Benjamin Zephaniah's Terror Kid took quite a long time to evolve. Benjamin's original idea was about a teenager taking over the world, but as Benjamin and I discussed the book, it evolved into Terror Kid - the story of a teenage boy who is good at heart, but is also angered by the injustice he sees around him. This anger allows him to be manipulated by an unscrupulous man with a hidden agenda called, ironically Speech.

When Benjamin was talking about the idea for Terror Kid, it was the fact that the main character, Rico could so easily be somebody you know that really interested me - although this could be said for all of Benjamin's books! Benjamin writes about the real world, and his characters face such true-to-life yet painful dilemmas - you really identify with the characters, so much so that you have to finish the book to see what will happen to them.

I hope that Terror Kid will make everybody who reads it want to revisit their own views on both the nature of crime and the story behind the headlines you see in the papers; and to think about why rather than how crime is committed. As I say, I hope it does. With events that we see happening around us every day it seems to be increasingly important.
Terror Kid Synopsis
Rico knows trouble. He knows the look of it and the sound of it. He also knows to stay away from it as best he can. Because if there's one thing his Romany background has taught him, it's that he will always be a suspect. Despite his efforts to stay on the right side of the law, Rico is angry and frustrated at the injustices he sees happening at home and around the world. He wants to do something - but what? When he is approached by Speech, a mysterious man who shares Rico's hacktivist interests, Rico is given the perfect opportunity to speak out. After all, what harm can a peaceful cyber protest do...?
Terror Kid Reader Reviews
Kids love to read and so in addition to our Lovereading expert opinion some of our Lovereading4kids Reader Review Panel were also lucky enough to read and review this title. You can read their full reviews by clicking here.
James Scaramanga, age 13 - 'This magical book shows the transformation of a genius fifteen year old into a major league terrorist...I'm usually a slow reader but this was a great book and a real page turner, which I really enjoyed reading.'

Jake Fletcher, age 13 - 'A book written beautifully can make us think more about the world we live in. Terror Kid will shock you, scare you, and still you want to find out more.'
Alexander Boxall, age 12 - 'This book really took me out of my comfort zone! Prior to reading Terror Kid, I guess that I have never considered the darker side of internet use. This is not Minecraft, it's a minefield of trouble!'
Ethan Doore, age 12 - 'Once you start reading you won't put this book down. A very topical and relevant story which is fast paced and heart stopping.'
Benjy Randall, age 10 - 'Brilliantly structured book, I would recommend you read it.'
Ellen Faulkner, age 12 - 'Terror Kid is poignant and thought-provoking. Rico's struggles with the police make my struggles with my parents seem like nothing. It hit me really hard.'
Safiyah Davenport. age 15 - 'An intriguing book with morals and a conscious, this is perfect for readers who love action, adventure and a deeper look into the world we live in.'
Rory Faulkner, age 10 - 'a really exciting read, I was gripped and read it in only a couple of sessions.'
Jodi Coffman, age 13 - 'I really recommend this book for anyone interested in world terrorism.'
Terror Kid Press Reviews
A powerful novel about justice, trust and idealism gone wrong that will make you look again at your definition of a terrorist. Labour Research
A powerful, accessible and revelatory novel with its finger firmly on the pulse of contemporary social and political issues. Liverpool Echo
If you loved this, you might like these...