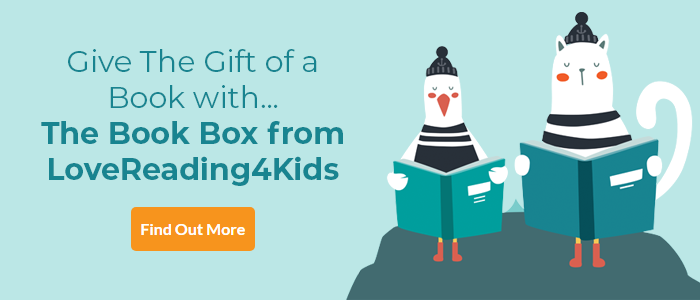 Lies We Tell Ourselves Review
Shocking, moving, well told look at segregated societies and how individuals deal with or justify them
Shortlisted for the CILIP Carnegie Medal 2016.
Fascinating, commanding and stimulating; this work of fiction is steeped in the history of the American school integration struggle in the late 1950's. The author has clearly done her research and written a provocative and yet somehow irresistibly beautiful novel. Talley picks you up and hurls you down in the middle of the brutal pack mentality, she spins you around, then gently slips hope and love inbetween the clamour and hatred. Sarah and Linda feel substantial and real; their dreams and fears, writhe and pulse from the pages. This is so thought-provoking it almost hurts to read it, yet every word is needed, is necessary and consequently this is a novel that lingers long after you've finished it.
Other Info
A 'Piece of Passion' from the publisher...
I am so excited to share Robin Talley's Lies We Tell Ourselves with you. This is such an incredibly special book, following the story of Sarah, a black girl, and Linda, a white girl, whose relationship challenges the very real and heart-breaking racial divide in the American south in the late 1950s. When I first read this manuscript, I was blown away by the raw emotion of Robin Talley's writing and the beautifully crafted plot that grabs you instantly on page one and turns this into an absolute stay-up-all-night-to-finish- it read. As Sarah and Linda challenge each other's view of the world and fight against the prejudices they face, it is also clear how some of these battles have yet to be won and how relevant and necessary their story remains for a 2014 audience. A truly unique and incredible story, Lies We Tell Ourselves is the kind of novel that will resonate with both a young adult and adult audience long after the final page.
Lies We Tell Ourselves Synopsis
It's 1959 The battle for civil rights is raging. And it's Sarah's first day of school as one of the first black students at previously all-white Jefferson High No one wants Sarah there. Not the Governor. Not the teachers. And certainly not the students - especially Linda, daughter of the town's most ardent segregationist. Sarah and Linda are supposed to despise each other. But the more time they spend together, the less their differences matter. And both girls start to feel something they've never felt before. Something they're determined ignore. Because its one thing to stand up to an unjust world - but another to be terrified of what's in your own heart.
Lies We Tell Ourselves Reader Reviews
Teens love to read and so in addition to our Lovereading expert opinion some of our Lovereading4kids Reader Review Panel were also lucky enough to read and review this title. You can read their full reviews by clicking here.
Safiyah Davenport, age 15 - 'an emotional, thought provoking, realistic and inspirational novel about the disintegration of segregation and finding oneself.'
Kynthia Ravikumar, age 14 - 'a heart wrenching book talking of segregation, integration and the love of two girls from different races which cannot thrive in such a divided community. A beautiful novel.'
Hayley Rutland-Walker - 'I immediately found myself swept up in the tension of the storyline and hours slipped by without notice. This felt like a fresh, authoritative and very important book.'
Poppy Jeavons, age 15 - 'I found Lies We Tell Ourselves very gripping, and it was easy to imagine the characters and places. I found the language hard to deal with, but it was written well. And it finished in a good place.'
Jane Brown - 'This is a powerful YA book. Tackling two major subjects- racism and sexual orientation. I would urge everyone to read this book.'
Amelia White, age 14 - 'I found this book very interesting and enjoyed reading it and learning what it was really like in 1959.'
Shila Rahman - 'Its really amazing and a good story from beginning till end.'
Janet Gilliard - 'Sensitively written, it explores not one but two delicate subjects. I recommend this book not just to young adults but to readers if all ages.'
Phoebe Allan, age 14 - '. Beautifully written, sparks many questions and gets the emotions running. I would honestly suggest this book.'
Jake Fletcher, age 13 - 'Virginia 1959. Black and white students go to school together for the first time. Robin Talley introduces you to another world, yet the prejudice it reveals is still familiar.'
Imogen Fisher, age 13 - 'I think this is an incredible book, it really makes you think and it is so interesting to read.'
Lucy Smith - 'The author has done well to highlight a painful period in history around integration in a tangible manner and with obvious wisdom, knowledge and sensitivity. By the end I didn't want to put it down.'
Alice D'Angelo, age 15 - 'a well written novel that makes every line personal.... Sarah's constant fear for her life and those that she loves puts the danger of that time into a stark reality that will move and empower you. I genuinely could not put this book down.'
Ella Grabsky, age 15 - 'This was a very powerful book that dealt with dark topics such as segregation and homophobia very well. I thoroughly enjoyed this novel.'
Lies We Tell Ourselves Press Reviews
'The main characters are terrific in what is a moving YA novel. And an important one.' - The Telegraph'
'This is so thought-provoking it almost hurts to read it, yet every word is needed, is necessary and consequently this is a novel that lingers long after you've finished it' - Lovereading
'This is an emotional and compelling read that I did not want to put down. It is [...]beautifully written and the tension just simmers on the pages.' - Bookbabblers
'This book packs a very powerful punch' - Historical Novel Society
'With great characterisation, tough issues covered, and a plot which had me guessing right up until the last pages, this is a must-read. Massively recommended!' - The Bookbag
'This exceptional novel of first love and sexual awakenings is set against a backdrop of shocking racism and prejudice. It is incredibly well written as the tense, riveting story seamlessly combines fiction with historical fact.' - Booktrust
'Every now and then a Young Adult book comes along that I want to push into every readers hands both young and old and Lies We Tell Ourselves is that book for 2014' - Jess Hearts Books
'Talley has mixed two controversial topics together to create a firecracker of a story' - Cheryl M-M's Book Blog'
If you loved this, you might like these...