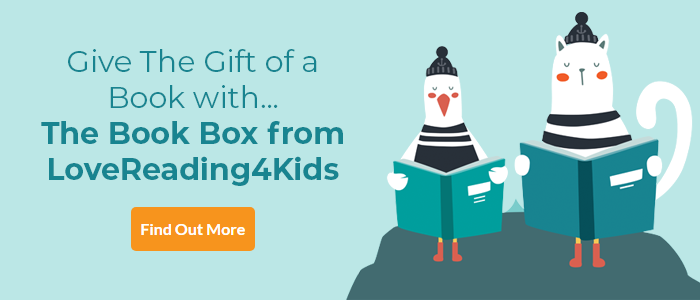 LoveReading View on Mockingjay
Against all odds, Katniss Everdeen has survived the Hunger Games twice. But now that she's made it out of the bloody arena alive, she's still not safe. The Capitol is angry. The Capitol wants revenge...This thrilling final instalment of this ground-breaking trilogy promises to be one of the most talked-about and read books of the year. The Times newspaper went so far as to say, 'it's quite possibly the best SF novel for teenagers since Huxley's Brave New World.
***Are you the Ultimate fan of The Hunger Games? Take this a quiz & find out!
The final book in the ground-breaking Hunger Games trilogy.
A Piece of Passion from Hilary Murray Hill, Managing Director, Scholastic Children's Books: "The Hunger Games is a remarkable series which has captured the imagination of teenagers and adults alike since the first book, The Hunger Games, was published in January 2009. Katniss Everdeen, the girl who catches fire, is a heroine like no other, and we all felt we were there beside her as she battled her way through the dreadful Games, not once but twice. We will all be ready with bated breath to stand alongside Katniss once more as the rebellion comes to a climax. Will Katniss escape the growing threat of President Snow, and will it be Peeta or Gale at her side throughout this heart-stopping finale?"
Twilight author Stephenie Meyer: " It's not only lived up to my high expectations, it surpassed them. Suzanne takes the story places I wasn't expecting, and she's never afraid to take it to very hard places. Stunning. You won't sleep when you're reading this one. I suggest beginning in the early morning and clearing your calendar."
Mockingjay Synopsis
The final book in the ground-breaking HUNGER GAMES trilogy. Against all odds, Katniss Everdeen has survived the Hunger Games twice. But now that she's made it out of the bloody arena alive, she's still not safe. The Capitol is angry. The Capitol wants revenge. Who do they think should pay for the unrest? Katniss. And what's worse, President Snow has made it clear that no one else is safe either. Not Katniss's family, not her friends, not the people of District 12.
For more information on these Hunger Games books and films, with news, downloads and games visit www.hungergames.co.uk
Or visit the Hunger Games facebook page
Mockingjay Reader Reviews
Below is a review of The Hunger Games written by one of our Lovereading Review Panel, Amrit Bunet, age 14.
This roaring tale filled with love, action and darkness is one that has constant suspense. From start to finish you will not be able to put this book down.
Suzanne Collins has written this amazing story in a unique way making sure that you won't be able to take your eyes off this novel for a moment.
Katniss is a simple girl providing food for her family after her father died, but she sees death before her when she is thrown into the arena to face the terrifying Hunger Games. By making a promise to her little sister to return home she sees herself falling in love with her opponent, one that either she will have to kill or be killed by him.
But wait...once reaching the ending of the book that leaves you on edge there are two more books to go. Yes! The Hunger Games is part of an amazing trilogy that will keep you on the edge of your seat.
Suzanne Collins is an amazing author and writer; she has a writing technique that makes one feel that they are part of the Hunger Games. When finishing this book you would have been Katniss fighting for your life against your opponents. It's now up to you. "May the odds be ever in your favour."
Mockingjay Press Reviews
"The most eagerly awaited book this summer... wreathed in Harry Potter-like secrecy" - Wall Street Journal
"Young Adult readers will devour the final book in the Hunger Games trilogy, but Collins' adult fans may have to call in sick to work. Who wants to focus on the present when heroine Katniss Everdeen is in jeopardy in the post-apocalyptic future?" Time magazine
Praise for the Hunger Games Books
"I couldn't stop reading... Addictive" Stephen King
"Rip-roaring, bare-knuckle adventure of the best kind... absorbing and morally challenging" The Times
"Brilliantly imagined" Daily Telegraph
"Terrifying, exhilarating and unexpectedly thought-provoking" Sunday Telegraph
"Gripping and at times terrifying" Independent on Sunday
"The stunning action sequences and the cleverness of concept and execution give this a haunting philosophical complexity and make it my book of the year" The Times
"A fine entry into the canon of post-apocalyptic brutality fiction, strongly but not overwhelmingly satirical" Financial Times
"Outstanding... Challenging as it is compelling" The Lady
If you loved this, you might like these...