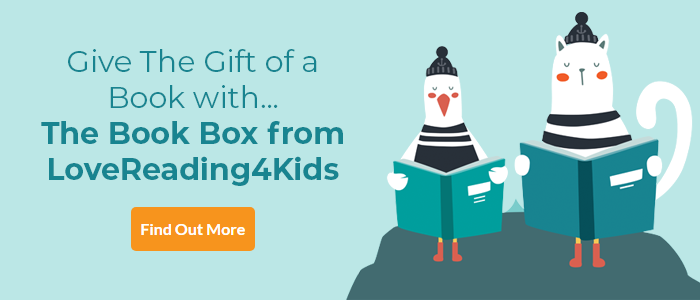 LoveReading View on The Flying Classroom
One of our Books of the Year 2014 A perfect story for Christmas! Set in a school in the weeks running up to Christmas with all the excitement of an end of term play in the background, The Flying Classroom tells of the friendships and adventures of a group of lively boys. Events include the kidnapping of one of the boys by a gang from another school, a dare devil high-jump act as a boy tries to prove that he is not a coward and the tracking down of a long lost friend of their kindly school teacher. As Christmas gets ever closer, hopes and fears are raised and, in the final pages, beautifully resolved.
A Piece of Passion from Gesche Ipsen, commissioning editor I love Erich Kästner as much now as I did when I was young. His books are so precious to me, that I will buy new copies for friends who ask to borrow them, rather than lend them my own. Even my best friends… As a child, I devoured them without coming up for air. His plots are without fail exciting, and Trier's illustrations both handsome and subtle – but there is much more even than that to it: Kästner writes like a dream, is very, very funny, and (most importantly) never patronises his readers. His child protagonists are never 'just' children. They are resourceful and imaginative, clever, cheerful, funny and brave – as well as sad, anxious and fearful. They are, in short, just like adults. Which is the truth about children, and is what makes Kästner irresistible even to readers of a rather more advanced age.
The Flying Classroom Synopsis
Martin's school is no ordinary school. There are snowball fights, kidnappings, cakes, a parachute jump, a mysterious man called 'No-Smoking' who lives in a railway carriage and a play about a flying classroom. As the Christmas holidays draw near, Martin and his friends - nervous Uli, cynical Sebastian, Johnny, who was rescued by a sea captain, and Matthias, who is always hungry (particularly after a meal) - are preparing for the end-of-term festivities. But there are surprises, sadness and trouble on the way - and a secret that changes everything.
The Flying Classroom is a magical, thrilling and bittersweet story about friendship, fun and being brave when you are at your most scared. (It also features a calf called Eduard, but you will have to read it to find out why.)
Anthea Bell is an award-winning translator. Having studied English at Oxford University, she has had a long and successful career, translating works from French, German and Danish. She is best known for her translations of the much-loved Asterix books, Stefan Zweig and W.G. Sebald.
The Flying Classroom Press Reviews
A treasure-trove of childhood reading Huffington Post
Walter Trier's deceptively innocent drawings are as classic as Kastner's words; I never tire of them -- Quentin Blake
Praise for Emil and the Detectives:
'Marvellous' Philip Pullman (in the Independent's 'The 50 books every child should read');
'My favourite book as a child...funny, exciting and very atmospheric' Michael Rosen;
'A little masterpiece...Read it and you will be happy' Maurice Sendak
If you loved this, you might like these...