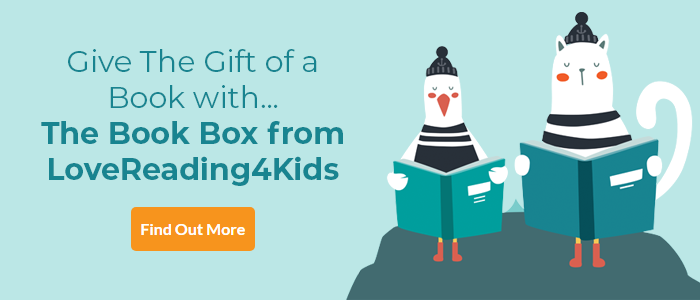 All the Bright Places Review
Zoella Book Club title Summer 16 | Shortlisted for the UKLA 2016 Book Award in the 12 - 16 year old category. Longlisted for the 2015 Guardian Children's Book prize Fans of John Green will love this heart-wrenching teenage novel. School students Violet and Theodore Finch first meet on the ledge at the top of the school bell-tower. Of course, it is out of bounds and neither should be there but, for different reasons and in different ways, both are struggling to believe that their lives are worth living. Together, they have something worthwhile to share and maybe, through that sharing, they can save each other – and themselves? Jennifer Niven convincingly captures their despair and their hope and the importance of friendship.
All the Bright Places was the biggest selling YA novel of 2015.
Jennifer Niven says "Years ago, I knew and loved a boy. The experience was life-changing. I'd always wanted to write about it—I just wasn't convinced I would ever be able to. 'All the Bright Places' was written about a very hard, sad, lovely time during a very hard, sad, stressful time - and now here it is in your hands. (I am still pinching myself that it even exists.) Thank you, reader. To me, you are the brightest of places."
All the Bright Places Synopsis
All the Bright Places is a compelling and beautiful story about a girl who learns to live from a boy who intends to die.
Theodore Finch is fascinated by death, and he constantly thinks of ways he might kill himself. But each time, something good, no matter how small, stops him.
Violet Markey lives for the future, counting the days until graduation, when she can escape her Indiana town and her aching grief in the wake of her sister's recent death.
When Finch and Violet meet on the ledge of the bell tower at school, it's unclear who saves whom. And when they pair up on a project to discover the 'natural wonders' of their state, both Finch and Violet make more important discoveries: It's only with Violet that Finch can be himself - a weird, funny, live-out-loud guy who's not such a freak after all. And it's only with Finch that Violet can forget to count away the days and start living them. But as Violet's world grows, Finch's begins to shrink.
How far will Violet go to save the boy she has come to love?
An intense, gripping YA novel, perfect for fans of John Green, Jay Asher, Rainbow Rowell, Gayle Forman and Jenny Downham. Movie rights have been optioned with Elle Fanning to star.
Included in Huffington Post's YA book trends to look out for in 2015
All the Bright Places Reader Reviews
Teens love to read and so in addition to our Lovereading expert opinion some of our Lovereading4kids Reader Review Panel were also lucky enough to read and review this title. You can read their full reviews by clicking here.
Lauren Coffman, age 15 - 'This book was exciting, happy, funny, thrilling and sad all in one and I would recommend it very highly.'

Emily Passmore, age 13 - 'Initially, I didn't think I'd like this book that much, but it grew on me! It was funny, interesting and emotional. Brilliant!'
Ruby Woods, age 17 - 'Niven has created a dark, yet hopelessly light world which you will never want to leave...A wonderful book, I will never forget.'
Chloe Shortall, age 18 - 'All The Bright Places is an emotional and honest novel about teenagers who do their best to save each other from the problems in their lives.'
Louisa Cunliffe, age 17 - 'One of the most beautiful yet gut wrenching books I have ever had the pleasure of reading...It will have a place in my heart and on my bookshelf for many years to come.'
Amanda Gray - 'Finch is, a beautiful character, he's a character that will stay with me a very long time.'
Eloise Mae Clarkson - 'The characters were good and were portrayed very well...I got a little bit bored because I like more action I suppose but it wasn't my type of book.'
Rose Heathcote - 'An incredible read although slow to start...I have already started to read this book again and I will recommend it to my friends and family. 5 stars'
Edel Waugh - 'The story was written very well, the writing about mental illness and the way it touched these teens lives felt raw and very real .These characters are unforgettable and the story is touching and heart breaking. I would recommend reading this with a large box of tissues.'
Amy Laws, age 13 - 'I found this book funny, sad and engaging but most of all, thought-provoking. I would recommend this book without any hesitation.'
Jenny Duffy, age 21 - 'This is an honest and beautifully written book, and the characters feel very real.'
J Craddock - 'A novel that's sure to be one of the successes of 2015 but carries a very important message.'
All the Bright Places Press Reviews
"It's beautiful, heartbreaking and as exhilarating as it is sad. Expect huge things." - The Bookseller
"The YA bar just got raised a country mile" – Phil Earle, award-winning author
"One of the best books that I have read in a long time" – Olivia, teen reviewer
"One of the most remarkable books I've read" – Annie Everall, Authors Aloud
"A beautiful and powerful book" – Jo, School Librarian
"Not just a typical love story" – Rhiannon, teen reviewer
If you loved this, you might like these...