LoveReading View on Hard Luck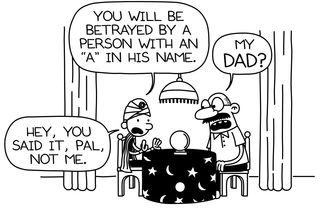 Hard Luck, book 8 of the hilarious, globally-bestselling and award-winning Diary of a Wimpy Kid series, is now out in paperback.
Francesca Dow, m.d. of Penguin Children's, said: "Millions of kids in the UK are readers because of Diary of a Wimpy Kid. And Jeff's new book, Diary of a Wimpy Kid: The Long Haul, is the funniest yet. Alongside Jeff's funniest tour ever, this is set to be another great milestone for this incredibly popular and original superbrand."

Jeff Kinney is the second biggest selling writer of children's fiction in the UK this year (behind David Walliams), and sales of his books totalled £2.9m from the beginning of the year until the end of August, according to Nielsen BookScan.
The eighth book in the series, Hard Luck, had a UK first printing of 800,000 copies, making it Penguin's biggest-ever first printing of a children's book.
Hard Luck Synopsis
Greg Heffley's on a losing streak.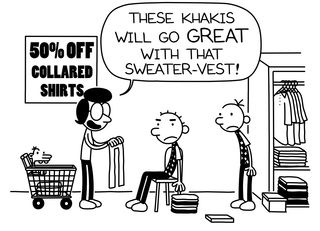 His best friend, Rowley Jefferson, has ditched him, and finding new friends in middle school is proving to be a tough task. To change his fortunes, Greg decides to take a leap of faith and turn his decisions over to chance. Will a roll of the dice turn things around, or is Greg's life destined to be just another hard-luck story?
You can download a fun new facebook app, Cheese Touch - and find out lots more about Wimpy Kid at the Wimpy Kid Club!
You can also discover Greg on the big screen in any one of the three Wimpy Kid Movie box office smashes. His original Diary of a Wimpy Kid was voted 'Best Children's Book of the Last 10 Years' by UK readers.
It's not essential to read the books in order but in case you want to here's the order...
2. Diary of a Wimpy Kid: Rodrick Rules
3. Diary of a Wimpy Kid: The Last Straw
4. Diary of a Wimpy Kid: Dog Days
5. Diary of a Wimpy Kid: The Ugly Truth
6. Diary of a Wimpy Kid: Cabin Fever
7. Diary of a Wimpy Kid: The Third Wheel
8. Diary of a Wimpy Kid: Hard Luck
9. Diary of a Wimpy Kid: The Long Haul
Hard Luck Press Reviews
The world has gone crazy for Jeff Kinney's Diary of a Wimpy Kid series Sun
Kinney is right up there with JK Rowling as one of the bestselling children's authors on the planet Independent

The most hotly anticipated children's book of the year is here - Diary of a Wimpy Kid The Big Issue


If you loved this, you might like these...