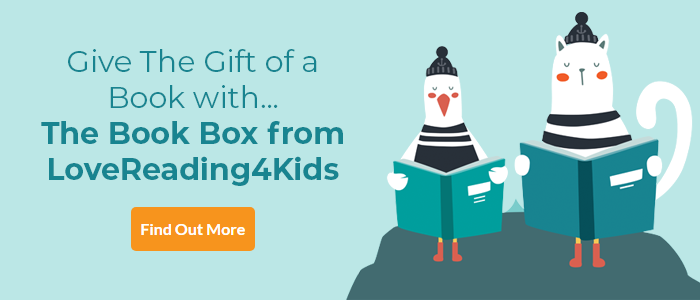 LoveReading View on Under My Skin
March 2015 Book of the Month A thoughtfully provocative and chillingly eerie tale that seizes your attention from the very first page and refuses to let go until the last. 17 year old Sally, quiet and careful good girl meets Molly Sue, who is perceptive, boisterous and extremely powerful. The author has written satisfyingly convincing characters, the friendship between Sally, Stan and Jennie feels very realistic, with squabbling skipping hand in hand with trust and love. Molly Sue is a wonderfully seductive character, she is fascinating and bewitching, just a teensy bit likeable and as you get to her know her, extremely intimidating. The suspense builds slowly, then like a wildfire it snaps and crackles out of control through to the brilliantly surprising ending. This is a fabulously gripping tale, proving that you can find strength in the most unlikely places... you just have to know where to look. ~ Liz Robinson
A Piece of Passion from Emma Matthewson, Editor-at-Large Wow, James Dawson, Queen of Teen, has done it again. With Under My Skin he has written a chilling, thrilling horror story about a tattoo that comes alive, in fact, a tattoo that decides to take over Sally, the girl she is tattooed onto... brrr ... she really does get under Sally's skin in more ways than one... Anybody who loved Say Her Name (if you don't know it, take a look!) will love this. Maybe read it in daylight? Depends how strong you are feeling, I suppose ... And of course it depends on whether you have a tattoo yourself. That would change how you read this book. Yes, it would. Definitely.
James Dawson was awarded the accolade of "Queen of Teen" – voted for by the public and awarded by The Book People.
Under My Skin Synopsis
Meet Molly Sue. Once she's under your skin there's no getting rid of her...
Seventeen-year-old Sally Feathers is not exactly a rebel. Her super-conservative parents and her treatment at the hands of high school bullies means that Sally's about as shy and retiring as they come - but all that's about to change. Accidentally ending up in the seedier side of town one day, Sally finds herself mysteriously lured to an almost-hidden tattoo parlour - and once inside, Sally is quickly seduced by its charming owner, Rosita, and her talk of how having a secret tattoo can be as empowering as it is thrilling.
Almost before she knows what she is doing, Sally selects sexy pin-up Molly Sue, and has her tattooed on her back - hoping that Molly Sue will inspire her to be as confident and popular as she is in her dreams.But things quickly take a nightmareish turn. Almost immediately, Sally begins to hear voices in her head - or rather, one voice in particular: Molly Sue's. And she has no interest in staying quiet and being a good girl - in fact, she's mighty delighted to have a body to take charge of again. Sally slowly realises that she is unable to control Molly Sue...and before long she's going to find out the hard way what it truly means to have somebody 'under your skin'.
Under My Skin Press Reviews
Praise for Say Her Name
"…a clever chiller, with a neat twist." The Telegraph
"Bedwettingly scary, with pitch-perfect writing" Metro
"Spine chilling and witty" New Magazine
Praise for This Book is Gay
"Filling an important gap in non-fiction publishing is this frank, funny and very welcome exploration of gender and sexuality." The Bookseller
"Funny, wise and utterly pragmatic this is a brilliant readable and informative book... which could not only help teens become more at ease in their own skin as they work out the details of who they are, but could change your entire school culture, for the better." Teach Secondary
If you loved this, you might like these...