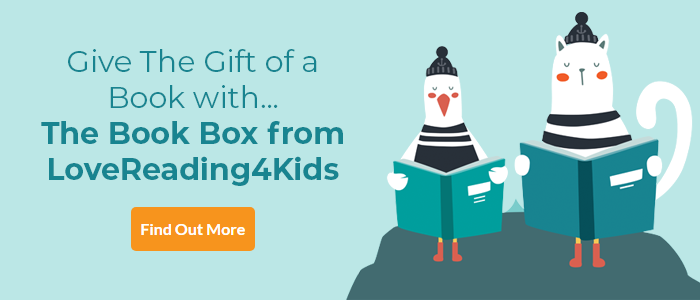 LoveReading View on Othergirl
There are lots of young girls with a best friend they think is so much prettier, funnier, and more popular than they are, that she almost seems to have superpowers. That's just what it's like for Louise, except that her friend Erica, aka Firegirl, really is a superhero. As Erica finds out more about her special abilities, Louise does what she's always done for her friend: she supports her; looks after her; helps her keep up with her homework. It's only when Erica goes public and when things start to go wrong, that Louise steps up from being reliable sidekick to hero in her own right. This original story for young girls explores lots of favourite themes – friendship, working out who you are and what you want – and wraps them in a fresh, exciting, confidence-boosting plot - great to see a girl wearing the superhero tights too! ~ Andrea Reece
Othergirl Synopsis
Louise and Erica have been best friends since forever. They're closer than sisters and depend on each other for almost everything. Just one problem: Erica has superpowers. When Erica isn't doing loop-the-loops in the sky or burning things with her heat pulse powers, she needs Louise to hold her non-super life together. After all, the girls still have homework, parents and boys to figure out.
But being a superhero's BFF is not easy, especially as trouble has a way of seeking them out. Soon Louise discovers that Erica might be able to survive explosions and fly faster than a speeding bullet, but she can't win every fight by herself. Life isn't a comic book - it's even crazier than that.
Othergirl Reader Reviews
Kids love to read and so in addition to our Lovereading expert opinion some of our Lovereading4kids Reader Review Panel were also lucky enough to read and review this title. You can read their full reviews by clicking here.
Amanda Gray - 'I definitely enjoyed reading Othergirl - it was something new and definitely worthy of my time. A great debut novel surrounding friendship, relationships, and what it means to be a true hero.'
Jessica Anderson, age 12 - 'Othergirl was full of twists and surprises. It is completely novel in its writing style and ideas. It is a very compelling read and is very intense in places.'
Destiny Maraj, age 13 - 'an unreal novel which I loved reading. I loved the plot and all the twists and turns. It was a very intense, witty book with a lot of suspense.'
Edel Waugh - 'This was a fun read, I really enjoyed these characters especially the friendship between Louise and Toby, it was adorable!...I recommended this to any YA fan, especially if you like comic books.'
Susanna, age 12 - I loved this book because it was very funny and down to earth, and though it contained superheroes, it seemed very realistic!'
Rosie Cousins - 'I fell in love with Othergirl the first time I read it...I would recommend this book to many girls around my age to get giggling and talking about this book.'
Thora, age 13 - 'It's not great, or even particularly funny, which is a shame, as I expected good things. Hopefully Burstein's next novel will be better.'
Sorcha Crumlish, age 12 - 'Good book. Like the way that the main character isn't the special one. The way it's described, you could definitely believe that it's a true story!'
Molly, age 14 - 'The suspense was incredible I was always wondering what was going to happen on the next page.'
Angel, age 14 - 'is an action packed book about a world where superheroes exist with the most amazing powers.'
Sophia Ufton - 'Wow, I didn't think this was for me, but it's amazing. Loved it!'
Othergirl Press Reviews
'Burstein explores loyalty, common sense and growing up in a smart, confidence-boosting comedy for 11-plus girls that owes much to The Incredibles' Amanda Craig, New Statesman
'Othergirl is a blast. A great concept, the superhero's less overtly super best friend, and the story is so fun you hardly have time to breathe. A great book about friendship, being in the shadows, and being proud of who you are. Kapow!' -- Matt Haig
'One of my favourite reads this month. Such a brilliant concept... long overdue. Wise and warm story of friendship and self-belief and just the thing to recommend to fans of Geek Girl.' -- Fiona Noble Ones To Watch, The Bookseller
'Smart, geeky and hugely fun, this is a superhero story from the sidekick's perspective. Great stuff!' -- Robin Stevens, author of Murder Most Unladylike
'Fantastic concept. Very funny and well paced, with an insightful tale of friendship at its heart.' Children's Buyer's Guide, Fiona Noble
If you loved this, you might like these...