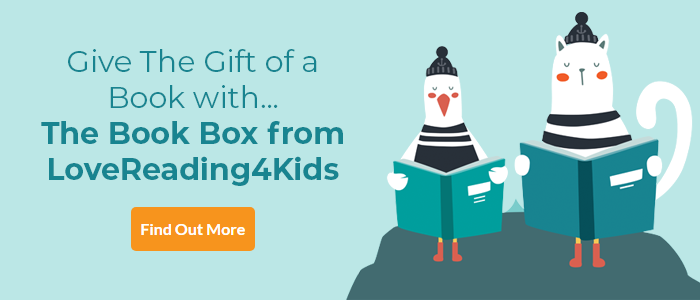 We are All Made of Molecules Review
One of our Books of the Year 2015 - A Staff Pick of the Year 2015 - chosen by Charlotte Carus - May 2015 Debut of the Month Stewart and Ashley are about as different as it's possible to be. He's super smart, happy to use words like 'plethora' in everyday conversation, but socially a little inept. She's queen of the popular set at school, can spot a Desigual outfit from five hundred yards, but thinks melodramatic is two different words. Neither is very good at gauging other peoples' feelings, and the culture clash when they become step-siblings is deafening. Things are complicated further when Jared, the school hunk/bully, enters their lives. This is all sorts of things: a wonderful comedy of manners; a study of some serious emotional issues, including bereavement; and a heart-warming illustration of how it's possible to make bad things good, by working together. Ashley and Stewart are irresistible characters and this is set to become one of the most popular books of the year. ~ Andrea Reece
We are All Made of Molecules Synopsis
Meet Stewart. He's geeky, gifted and sees things a bit differently to most people. His mum has died and he misses her all the more now he and Dad have moved in with Ashley and her mum. Meet Ashley. She's popular, cool and sees things very differently to her new family. Her dad has come out and moved out - but not far enough. And now she has to live with a freakazoid step-brother. Stewart can't quite fit in at his new school, and Ashley can't quite get used to her totally awkward home, which is now filled with some rather questionable decor. And things are about to get a whole lot more mixed up when these two very different people attract the attention of school hunk Jared...
We are All Made of Molecules Reader Reviews
Teens love to read and so in addition to our Lovereading expert opinion some of our Lovereading4kids Reader Review Panel were also lucky enough to read and review this title. You can read their full reviews by clicking here.

Sophia Ufton - 'Amazing story, wonderfully written, loved the book.'

Ella Hollingshead, age 13 - 'a fantastic read that should appeal to most, full of love and humour. I couldn't put this book down!'
Natalie Hunter, age 13 - 'I loved this book. It was funny and the characters were adorable and so believable. The plot was great and so were all the little plot twists.'
Susanna, age 12 - 'an amazing book. Although slightly mature, this has fantastic plot lines. I loved this book, it's really engaging, I just couldn't put it down!'
Edel Waugh - 'This is the touching and funny story about a young boy called Stewart who moves with his dad into his dad's girlfriends house...an
inspiring uplifting read. I recommend this to everyone!'
Jade Craddock - 'And from the first page to the last, the novel triumphs...it's a really emotive book that succeeds equally in its melancholic and comic threads.'
Maddy Faulkner - 'I love this book, I have read and re-read this so many times and it never gets boring.'
Amelia White, age 15 - 'Molecules make up most of us! An amazing book would recommend to teen readers.'
Thora, age 13 – 'This book was happy, funny, sad, tear-jerking and thought provoking. I enjoyed the way it dealt with important issues in a light-hearted style.'
Jodi Coffman, age 13 - 'This was a great book and really different to normal books. It was really good to read something different for a change and it was definitely worth it. It was brilliant!'
Amanda Gray – 'There were some generally, wonderful features and important messages in this book that, given how diverse the young adult sector is trying to be, you don't see all that often, and that's wonderful.'
We are All Made of Molecules Press Reviews
'There are many great voices in YA fiction, but Susin Nielsen manages to give us TWO in the same book. I defy you not to fall in love with this book.' -- Phil Earle
'I loved We Are All Made of Molecules, it's a really special little book with a huge heart and one of the most enjoyable YA books I've read in some time' Melissa Cox, Waterstones
'There's already so much love out there for this one, and deservedly so. Two of the most memorable characters you will read this year... Nielsen deals with some big issues - grief, loss, bullying and homophobia - but anchors the story with terrific warmth and humour. One to make you laugh, cry and read in one sitting.' -- Fiona Noble Editor's Choice, The Bookseller
'There's so much to love about this story, but what grabbed me most is the humour. Who do I write to to join the Susin Nielsen fan club?' -- Christopher Paul Curtis
If you loved this, you might like these...