LoveReading View on The Odyssey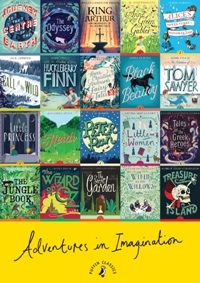 This is Homer's classic tale of Odysseus' 10-year voyage back home to his wife Penelope in Ithaca after the Trojan war.
It tells of his encounters with the Cyclops, the Sirens, Scylla and Charibdis and his eventual arrival home, to be recognized by his dog.
The Odyssey Synopsis
This is the epic journey of Odysseus, the hero of Ancient Greece...
After ten years of war, Odysseus turns his back on Troy and sets sail for home. But his voyage takes another ten years and he must face many dangers - Polyphemus the greedy one-eyed giant, Scylla the six-headed sea monster and even the wrath of the gods themselves - before he is reunited with his wife and son.
It is brilliantly retold by award-winning author, Geraldine McCaughrean.
The Odyssey Press Reviews
[Robert Fitzgerald's translation is] a masterpiece . . . An Odyssey worthy of the original. - The Nation
[Fitzgerald's Odyssey and Iliad ] open up once more the unique greatness of Homer's art at the level above the formula; yet at the same time they do not neglect the brilliant texture of Homeric verse at the level of the line and the phrase. - The Yale Review
[In] Robert Fitzgerald's translation . . . there is no anxious straining after mighty effects, but rather a constant readiness for what the occasion demands, a kind of Odyssean adequacy to the task in hand, and this line-by-line vigilance builds up into a completely credible imagined world. - from the Introduction by Seamus Heaney
If you loved this, you might like these...
All versions of this book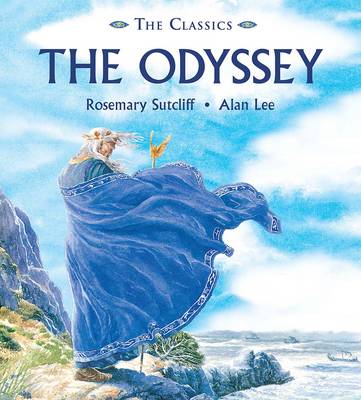 ISBN: 9781847805294
Publication date: 07/08/2014
Publisher: Frances Lincoln Childrens Books an imprint of Frances Lincoln Publishers Ltd
Format: Hardback
About Homer, Geraldine McCaughrean
Geraldine McCaughrean has written over 160 other books, including A Little Lower Than Angels, which won the Whitbread Book of the Year Children's Novel Award in 1987, A Pack of Lies, which won the Guardian Prize and Carnegie Medal in 1989 and Gold Dust, which won the Beefeater Children's Novel Award in 1994. She has written retellings of notoriously tricky classics including El Cid, the Epic of Gilgamesh, Moby Dick and The Pilgrim's Progress. In 2004, she won a competition to write the sequel to J M Barrie's Peter Pan. And in 2006, Peter Pan in Scarlet was published to great acclaim.
More About Homer, Geraldine McCaughrean