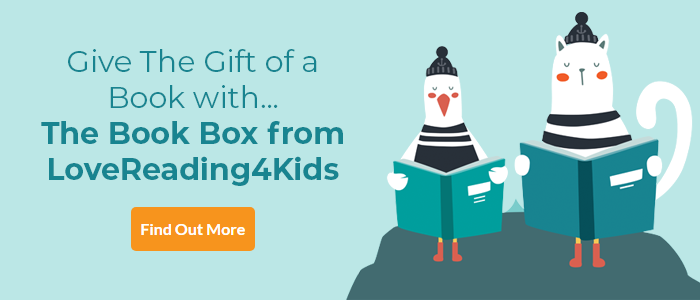 Circles of Stone Review
The epic fantasy saga that began with The Bell Between the Worlds is continued in this exciting new episode. Young Sylas Tate was drawn into the Other on his mother's death, a strange parallel world that is both very like our own, and totally different. He and a girl called Naeo discovered they have special powers, which brought them up against the dark lord Thoth. Now the stakes are really raised as Thoth's army threatens both worlds. This is classic fantasy stuff, really well done, and fans of Tolkien or Garth Nix will find much to love in these ambitious adventure stories. ~ Andrea Reece
Circles of Stone Synopsis
The second volume in an epic fantasy trilogy that will thrill everyone who loves rich stories of wonder and magic. Together, they have unimaginable power. But unless they part, that power may destroy them. As the dark lord Thoth raises a monstrous army, Sylas and Naeo discover that their new-found power could also be their undoing. At the same time, Sylas longs to find his mother, and Naeo her father. So begins a mirrored quest that will bring Naeo into our world of science and take Sylas deep into the magic of the Other. They both hope to find the one the other loves, but also the ultimate truth: of our broken worlds and divided souls, of prophecy and of Sylas and Naeo's wondrous power. But it's a race against time. Even as they being their journey, Thoth's creatures mass at the gateways between our worlds - at the ancient circles of stone...War is coming and unless Sylas and Naeo can stop it, it may destroy us all.
Circles of Stone Reader Reviews
Kids love to read and so in addition to our Lovereading expert opinion some of our Lovereading4kids Reader Review Panel were also lucky enough to read and review the first title in the series, The Bell Between Worlds. You can click here to read their full reviews.

Darcy Gray, age 10 - 'This book takes you on a magical journey full of friendship, betrayal and mystery...I couldn't put it down.'
Lucy Minton, age 9 - 'The Mirror Chronicles: The Bell Between Worlds is an exciting thriller which will have you on the edge of your seat.'
Sam Harper, age 9 - 'The Bell Between Worlds is a magical adventure and you won't want it to end. I can't wait to find out what happens in the next in the series.'
Niki Keep, age 11 - 'One day on an errand for his slaving uncle Sylas saw someone lurking in the old shop that was always empty... a voice enticed him in and his strange but wonderful journey began.'
Ewan Young, age 10 - 'I literally could not put this book down, it was EPIC! Full of magic and adventure.'
Jack Graham - 'Overall this book is an excellent read. I would read any other books by Ian Johnstone as well as the rest of the series and recommend this to anyone 11+'
Emma Baird, age 10 - 'This is a spellbinding book, I really like it because there are so many things going on at once and that makes it such an exciting book.'
Jeanette S, age 9 - 'I enjoyed this gripping page turner because of its magical creatures and objects. Both boys and girls would enjoy this book.'
Shannon Slipper - 'I love this book because you get gripped into Sylas' adventure. I couldn't put it down.'
Jenny Duffy - 'This is a gripping fantasy adventure, with some truly excellent world building...I eagerly await the next instalment of Sylas' adventures.'
Abigail Blackwell, age 11 - 'A very good plot and excellent character development and it still has a lot of mystery unfolding. If you like looking up words, you find out lots of new ones!'
Ellie Frost - 'Sylas is drawn on a quest for his mother by the chimes of a great bell into a city that isn't his, but exists in the same space. This story is so vivid that I really felt I was there and part of the action.'
Circles of Stone Press Reviews
Praise for The Mirror Chronicles - The Bell Between Worlds:
I became totally immersed in an amazing world of painted words ... breathtaking and an absolute joy to read... A book that you will reflect on for the rest of your life. Just like when you first read the Hobbit or Sabriel or took your first stroll along the story path of Terry Pratchett... Fantastically exciting... Quite simply... Possibly the best book that I have read - or will read - this year. Mr Ripley's Enchanted Books
Dramatic and with perils that are both real and colourfully described. Highly recommended. The Bookbag
Not since Harry Potter have I devoured a fantasy world as much as this. I can tell Ian Johnstone will sit high up on the fantasy author list.Readaraptor
Outstanding... Epic stuff. The best 'classic' fantasy I have come across so far from the last 14 years. Magic Fiction Since Potter
A beautifully written book, featuring a vividly imagined alternative world... Jaw-dropping. Through the Gateway
Imaginative, intriguing and finely written. Great start to a new fantasy adventure trilogy. Very much looking forward to book two. Goodreads
If you loved this, you might like these...