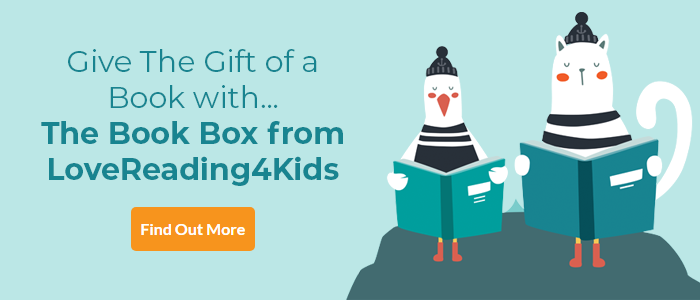 LoveReading View on Solace of the Road
Shortlisted for the prestigious Costa Children's Book Award 2009, for the Guardian Children's Fiction Prize 2009 and for the 20th Bisto Children's Book of the Year Award 2010.
Beautifully written and achingly moving, Solace of the Road is the poignant and desperate story of one girl's search for her mother. Running away from her foster home, Holly dons the blonde wig she finds and reinvents herself as the older, more glamorous and dangerously bold Solace and sets off to hitchhike to Ireland which, in her memory, is the place she locates her mother. Through her impressions of the present and her memories of the past, 'Solace' pieces together the painful fragments of her life. ~ Julia Eccleshare
From Siobhan Dowd: 'The protagonists in my stories aren't human rights heroes in the conventional sense. They are ordinary people living in England and Ireland who find extraordinary ways to overcome the difficulties in their lives and for me that's the essence of any good story: it's where the ordinary meets the extraordinary.'
What the Bisto Judges said: A finely constructed novel, beautifully written by a master storyteller.
Solace of the Road Synopsis
Memories of Mum are the only thing that make Holly Hogan happy. She hates her foster family with their too-nice ways and their false sympathy. And she hates her life, her stupid school and the way everyone is always on at her. Then she finds the wig, and everything changes. Wearing the long, flowing blonde locks she feels transformed. She's not Holly any more, she's Solace: the girl with the slinkster walk and the super-sharp talk. She's older, more confident - the kind of girl who can walk right out of her humdrum life, hitch to Ireland and find her mum. The kind of girl who can face the world head on. So begins a bittersweet, and sometimes hilarious journey as Solace swaggers and Holly tiptoes across England and through memory, discovering her true self, and unlocking the secrets of her past. Holly's story will leave a lasting impression on all who travel with her.
Solace of the Road Press Reviews
'Unexpectedly life affirming, wise and mature' The Times
'A memorably touching story with a suitably emotional ending' Guardian
'For readers more at home with awkward reality than sentimentality, Solace of the Road has a lot to offer. Siobhan Dowd meets every challenge with the authority of a born writer' Independent
'In 2007 Siobhan Dowd was voted one of the twenty-five British writers for the future (only three were children's writers). Everybody should read her.' David Fickling, publisher
If you loved this, you might like these...