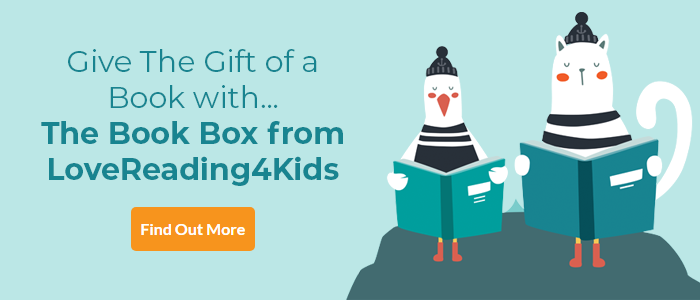 Alistair Grim's Odditorium Review
The odd is the ordinary at Alistair Grim's Odditorium, a peculiar building located somewhere in the streets of Victorian London and which teems with magic. Grubb (no first name, two b's), twelve years old or thereabouts, orphan chimney sweep, arrives at the Odditorium by accident hidden in Mr Grim's trunk, but settles in very well, quickly making friends with its assorted magical inhabitants. When his new home is threatened by the wicked Prince Nightshade, of course he lines up with the defenders. The action is pretty much non-stop and the fight scenes that follow are terrific. Funaro's story fizzes with invention and the world he has invented with its extraordinary Potteresque cast of characters will delight children looking for stories that take readers far away from the everyday. ~ Andrea Reece

Alma Books is an independent publisher mainly in the field of contempory fiction and classics. Around 40% of their titles are from English-language originals while the rest are translations from French, Spanish, Italian, Russian, Japanese and other languages. Alma Books have just launched a series of children's and young-adult titles, and promise a selection of great international authors and new talent. Their launch titles include -
Alistair Grim's Odditorium by Gregory Funaro

Gabriel-Ernest and Other Tales by Saki
Madame Tussaud's Apprentice by Kathleen Benner Duble
Stones for My Father by Trilby Kent
The Girl Who Leapt Through Time by Yasutaka Tsutsui
The Selfish Giant and Other Stories by Oscar Wilde
The Complete Peter Pan by J. M. Barrie
Alistair Grim's Odditorium Synopsis
Twelve-year-old Grubb lives a hand-to-mouth existence in Victorian England, working as a chimney sweep under a cruel master. After an incident at an inn, he hides in the trunk of one of its guests, the enigmatic Alistair Grim, and is whisked away to his Odditorium, a wonderful flying house full of incredible mechanical features powered by an enigmatic substance called animus. Now apprenticed to Grim, Grubb begins to settle into his new life and find a new family in the eccentric crew of the Odditorium, when suddenly his new world comes under attack by the evil Prince Nightshade and he is propelled into a perilous quest. As he gets caught up in the struggle, Grubb will learn valuable lessons and discover remarkable secrets about himself and his new host.
Alistair Grim's Odditorium Press Reviews
'Funaro's knack for memorable characters and scenarios shines in this frenetic, entertaining romp.' Publishers Weekly
Verne-ian fantasy and reversal of fortune la Dickens will lure readers into this good-vs.-evil series debut. Kirkus
With a dash of Dickens and more than a bit of Rowling, this first book in a proposed series should have no trouble finding an audience VOYA
Funaro's first book for young readers has all the playfulness of classic adventures like The Phantom Tollbooth and the intrigue of newer steampunk novels, making it a clever mash-up of mystery and merriment, ideal for kids who loved Percy Jackson and Harry Potter. Booklist
Gregory Funaro's debut novel presents a winning magical adventure in a world where the "odd was the ordinary." Shelf Awareness
If you loved this, you might like these...