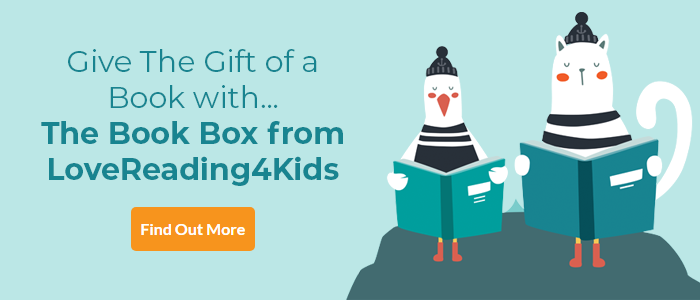 My Parents are Driving Me Crazy Review
The ups and downs of would-be comic Louis's life make for highly amusing reading. Ups include first date with his friend/comedy agent Maddy, and forth-coming appearance on a TV talent show; downs are school, Mr Beach in particular, and Dad, newly redundant and therefore in Mum's place at home, instituting cleaning rotas with missionary zeal. There is an up to Dad's new role too: he'll happily write Louis's history essays for him, something Mum would never sanction! Pete Johnson is very good on ordinary family relationships, there's lots that readers will recognise in this entertaining adolescent sit-com and real substance beneath the comedy. ~ Andrea Reece
A Piece of Passion from the Publishers Louis is desperate to become a professional comedian, and at 13 he already has an agent, Maddy - also thirteen. With Maddy's help, Louis wins a spot in the final of the TV talent show Kids With Attitude. Everybody thinks he'll win, but when it comes to the big day, and Louis feels poorly, well - let's just say things don't go so well! But Pete Johnson's story is about much more than just his determination to achieve fame and fortune as a comedian. The backstory is that Louis's family is turned upside down when his dad loses his job and his mum has to get a full time job. Responsible for cleaning, cooking, and all sorts of unfamiliar household tasks, Dad finds this really tough. So does Louis, when his dad decides that since he's now at home more, the two of them can 'hang out' and be best friends! This is a hilarious story, that the "Wimpy Kid" generation will love, but parents too will warm to a touching tale of a family thrown into chaos, and of how they eventually find a way to get back on track. Highly recommended!
My Parents are Driving Me Crazy Synopsis
When Louis's parents are forced to swap roles there is soon total chaos. Dad serves up meals no one can eat, messes up all the laundry and worst of all, decides Louis is his new best friend. But you can't hang out with your dad, can you?! Louis decides dads just can't be mums – but then he's in for a huge surprise…
The latest hilarious instalment of Louis the Laugh's bestselling adventures.
The brilliantly funny sequel to How to Train Your Parents and My Parents are Out of Control.
My Parents are Driving Me Crazy Press Reviews
'In Louis, Pete Johnson has created a boy who makes you laugh out loud.' Sunday Times
'Another great humorous book from the critically acclaimed Pete Johnson.' Literary Times
'In Pete Johnson's books there are characters that every single child will recognise.' The Observer
'Funny and light Pete Johnson's humour disguises real emotion truth and depth … it offers some very funny and pertinent home truths for parents too.' The Guardian
'Pete Johnson is a wonderful storyteller.' Evening Standard
'Pete Johnson is a hilarious writer.' The Mail on Sunday
'Pete Johnson's books grab you from the front page.' The Sunday Express
If you loved this, you might like these...