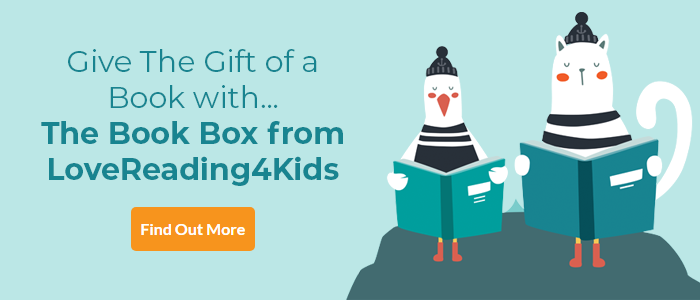 Time Travelling with a Hamster Review
Shortlisted for the Blue Peter Book Award 2017 - Best Story | Shortlisted for the Costa Book Awards, Children's Book category, 2016 | One of our Books of the Year 2016 | Shortlisted for the UKLA 2017 Book Award and Shortlisted for The Branford Boase Award 2016. January 2016 Debut of the Month
This clever, touching time travel adventure owes as much to The Railway Children as it does to Back to the Future! Al (for Albert, after Einstein) Chaudhury's dad is dead but – and here's where it gets really interesting – a physicist, he'd already been experimenting with time travel and, realising what is going to happen, left instructions enabling his son to go back in time and prevent the childhood accident that will ultimately kill him. Huge congratulations to Ross Welford for observing all the rules of time travel (never easy and he manages a sly dig at Dr Who!) and constructing a terrific adventure that puts family relationships, particularly male ones, at its heart.
Time Travelling with a Hamster Synopsis
A truly original debut novel from an extraordinarily talented new voice in children's books. Laugh, cry and wonder at this race-against-time story of a boy who travels back to 1984 to prevent a go-kart accident, and save his father's life...
My dad died twice. Once when he was thirty nine and again four years later when he was twelve. The first time had nothing to do with me. The second time definitely did, but I would never even have been there if it hadn't been for his 'time machine'...
When Al Chaudhury discovers his late dad's time machine, he finds that going back to the 1980s requires daring and imagination. It also requires lies, theft, burglary, and setting his school on fire. All without losing his pet hamster, Alan Shearer...
Time Travelling with a Hamster Reader Reviews
Kids love to read and so in addition to our Lovereading expert opinion some of our Lovereading4kids Reader Review Panel were also lucky enough to read and review this title. You can read their full reviews by clicking here.
Anastasia Abdian, age 11 - 'Time Travelling With a Hamster is a fantastic book. You will laugh and cry as you read about Al Chaudhury's adventure to prevent an accident and save his father. You must read this amazing novel.'
Isaac Phelan, age 12 - 'Time travel, presently the most excitable science the world has ever seen. Ross's intriguing novel is almost better than time travelling itself.'
Georgie Docwra, age 10 - 'I really enjoyed reading Time Travelling with a Hamster as it is a very funny book, which made me laugh out loud.'
Jenna Welch, age 11 - 'This book really creates a life-like gripping atmosphere whilst you read it. Welford spins a truly good yarn with brilliant characterisation throughout the book. Great for pet lovers.'
Stephanie Chaplin - 'I loved this book because it has action all the way through and it was hard to put the book down.'
Sam Harper, age 11 - 'An amazing story which is funny, gripping and has a cute hamster in it – what more could you want from a book? It's an absolutely brilliant read, I loved it!'
Lauren Carver, age 9 - 'Time Travelling with A Hamster is a funny and quite emotional book. The ending is lovely and cherishing. I think Ross is very talented and thoughtful. Best book ever!'
Alexander Bisland, age 10 - 'This book has a rollercoaster of emotions and it ends with a cliff-hanger. I would really like to read a sequel.'
Amanda Curtis - 'I really like this book especially Alan shearer and the time machine.'
Louie Mee, age 10 - 'I liked this book as it was about travelling in time.'
If you loved this, you might like these...