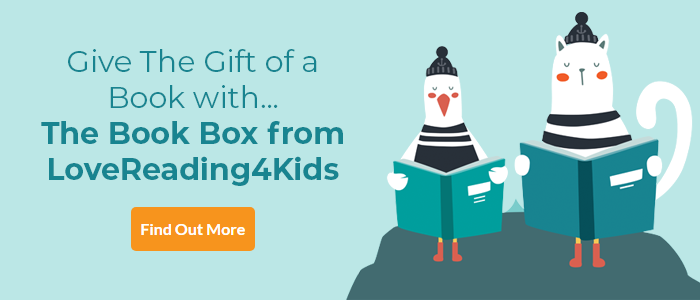 The Dark is Rising Review
This is the first of a brilliant and award-winning fantasy sequence. It's a book that grips you from the start and will transport you from your earth world to a world of fantasy. The characters are brilliantly imagined and the fantasy world so realistically described that you feel you're there. It's midwinter and Will Stanton, the seventh son of a seventh son, discovers his destiny on the eve of his birthday. Will must learn to harness the powers of the Old Ones and embark on a quest to vanquish the terrifyingly evil magic of the Dark, an evil entity that threatens the world's very existence. The Dark is Rising won the author numerous international awards, including the Newbery Medal. Whether you're 11 or 111 you'll love it. It's a novel that stands alone; however, there are sequels, four of them to complete the sequence.
The Dark is Rising Synopsis
'This night will be bad, and tomorrow will be beyond imagining.'
It's Christmas time in the Stanton family house: presents, carol singing, good cheer. But for eleven-year-old Will Stanton something sinister has begun, inching round his subconscious, shouting silent warnings he can't decipher. Then on Midwinter Day Will wakes up to a different world - silent, covered in snow and ancient forest, a world of another time. A world where evil lurks. Because Will is not the ordinary boy he always thought he was. He is the last of the Old Ones and the power to vanquish the evil magic of the Dark lies within him. Includes exclusive material: in the Backstory you can read an interview with the author and discover the ancient beliefs that inspired the story.
Vintage Children's Classics is a twenty-first century classics list aimed at 8-12 year olds and the adults in their lives. Discover timeless favourites from The Jungle Book and Alice's Adventures in Wonderland to modern classics such as The Boy in the Striped Pyjamas and The Curious Incident of the Dog in the Night-Time.
The Dark is Rising Press Reviews
A writer of great integrity and skill, whose influence and importance in the field of children's fantasy will be felt for a long time -- Philip Pullman
I wish I had written these! -- Diana Wynne Jones
Cooper has been writing richly imaginative works of fantasy for nearly four decades. Her books are critically acclaimed and she has a loyal and devoted following among readers booktrusted.co.uk
The Dark Is Rising sequence of novels by Susan Cooper must be one of the most imaginative and sustained achievements in contemporary children's literature Books for Children
If you loved this, you might like these...