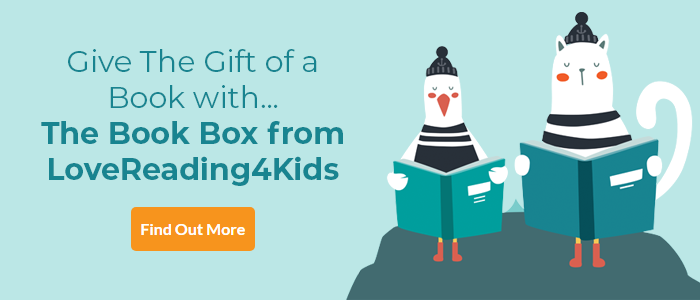 The Bombs That Brought Us Together Review
Winner of the Costa Book Awards, Children's Book category, 2016 Charlie's life should be pretty miserable: he lives in Little Town, where everyone spies on everyone else, and the population is caught between their oppressive rulers and violent criminals who run the black market. A bombing campaign and invasion by their neighbours in the Old Country makes things even worse. Somehow though Charlie remains positive. He makes friends with Pav, a refugee from the Old Country, and together they turn an old shed into a homely refuge until circumstances leave Charlie owing favours to the terrifying Big Man, and facing an awful choice. Decent, determined and brighter than he makes out, Charlie finds a solution. Charlie's voice and outlook keep the tone light despite the darkness of setting and subject matter.
Hugely entertaining and highly original.
Sally Gardner's Maggot Moon and Meg Rosoff's How I Live Now are more examples of brilliant, thought-provoking dystopian fiction, while After Tomorrow by Gillian Cross offers similar insight into the refugee experience. ~ Andrea Reece
The Costa Judges said "Reflecting the disorder that conflict brings, Bombs shines a light in the darkest corners, finding humour in the most extraordinary circumstances."
The Bombs That Brought Us Together Synopsis
Set in a bleak world and reminiscent of Orwell's 1984, The Bombs That Brought Us Together is nonetheless a funny, tender, surprising and uplifting novel.
Fourteen-year-old Charlie Law has lived in Little Town, on the border with Old Country, all his life. He knows the rules: no going out after dark; no drinking; no litter; no fighting. You don't want to get on the wrong side of the people who run Little Town. When he meets Pavel Duda, a refugee from Old Country, the rules start to get broken. Then the bombs come, and the soldiers from Old Country, and Little Town changes for ever. Sometimes, to keep the people you love safe, you have to do bad things. As Little Town's rules crumble, Charlie is sucked into a dangerous game. There's a gun, and a bad man, and his closest friend, and his dearest enemy. Charlie Law wants to keep everyone happy, even if it kills him. And maybe it will...
Perfect for readers of Patrick Ness, John Boyne and Malorie Blackman.
The Bombs That Brought Us Together Reader Reviews
Kids love to read and so in addition to our Lovereading4kids expert opinion some of our Lovereading4kids Reader Review Panel were also lucky enough to read and review this title. Click here to read the full reviews.
Isaac Phelan, age 12 - 'A book which anyone would find impossible to put down...one of my favourite books I've reviewed so far.'

Felicity Kerswell, age 13 - 'This is not my normal genre of book, it took me a while to get into but it got better and better!'

Callum Broomfield, age 11 - 'The thing that really makes this book work is how the problems reflected in the book could easily be projected in to a real life worst case situation.'

Jodi Coffman, age 14 - 'I really loved this book and it was a real page turner. It gripped me from the beginning and I recommend it to anyone looking for a slight twist on a war type book.'

Jack Brendon Smith, age 11 - 'Full of action, adventure and tension!!I was so glued to this book, I finished it in three days!!!'
Eloise Mae Clarkson, age 14 - 'The characters were different and I loved the way they interacted with each other. Overall I enjoyed this book and would rate it five out of five stars.'
Edel Waugh - 'I really enjoyed this story about this dystopian world. The book also covered topics such as friendship, bullying and survival in hard times.'
Ella O'Gorman, age 11 - 'The Bombs That Brought Us Together is a powerful story about the friendship that develops between the two central characters, Charlie Law, a native of Little Town and Pavel Duda, a refugee.'
Josh, age 14 - 'A very deep and well thought out read.'
Sayna Ahluwalia, age 12 - 'The story follows the life of Charlie Law who leads a simple life. But one day, he meets Pav Duda. And when the bombs come down on Little Town their lives change forever.'
Emily Kirby, age 11 - 'The Bombs That Brought Us Together is a brilliant thrilling book I really enjoyed it and highly recommend it to others. It's not suitable for younger readers.'
Joseph Kinder, age 12 - 'It is an amazing book. I read it very quickly, because the plot is so engaging that you just can't stop thinking about it, and you need to carry on.'
The Bombs That Brought Us Together Press Reviews
A dark, powerful tale of survival, morality and loyalty Scotsman
A clever, entertaining and engaging piece of writing ... very carefully composed and gradually seducing its readers with its sense of fun, detail and, as appropriate, seriousness. Robert Dunbar Irish Times
The Bombs That Brought Us Together has all the warmth and humour of Mr Dog whilst also dealing with some pretty heavyweight issues, including immigration and cultural identity ... Phenomenal Sarah Crossan
I loved When Mr Dog Bites and have been wondering what he would do next. And it's utterly different. But equally remarkable Bookbag
In this novel Brian Conaghan shows us that he is absolute master at creating believable, funny, brave and vulnerable young male characters School Librarian
This accomplished new novel establishes him as a major talent. It's incredibly powerful and thought-provoking on big issues such as nationalism, war and refugees, and poses some challenging moral questions. It's also brilliantly funny with characters that you will really root for. Editor's Choice, Bookseller
If you loved this, you might like these...