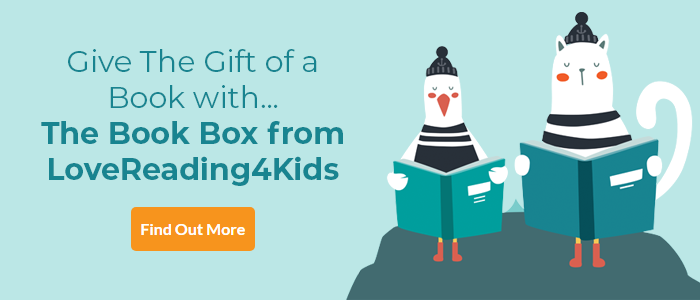 To Wee or Not to Wee Review
Of the many tributes to Shakespeare in this anniversary year, To Wee or Not to Wee must be the zaniest. It features retellings of four favourite Shakespeare plays with a definite focus on the action and character motivation. The twist however is that this is Shakespeare through the eyes of Izzy, star of the Baby Aliens series, so her retelling of Hamlet is prompted by Zach's inability to decide between the hat and the car in Monopoly. Her version is certainly to the point: 'As soon as the gravediggers said that Hamlet screamed "I knew him, Horatio", and jumped RIGHT into the grave and began SPEAKING to the skull and asking it loads of questions, like "What should I do about EVERYTHING?" and just "Why?"'. For all the silliness, it gets across the main themes of the plays, and Izzy's top-speed accounts are irresistible. ~ Andrea Reece
The Editor says: "Who better to introduce children to Shakespeare than Pamela Butchart? If anyone can see the role of lasagne in Hamlet, or how annoying it must be for Lady Macbeth to have to lay on an
unexpected buffet for Duncan, she can. The perfect introduction to the Bard, with all the suspense,
heroics and Italian food of the originals."

We've got some great stuff related to this book in our KidsZone.
Head over there and check it out now.
To Wee or Not to Wee Synopsis
When Izzy (star of the Baby Aliens series) is asked to tell her friends some exciting stories, she thinks of Macbeth - there are battles, loads of gore, excellent witches and even walking trees! Soon her friends want more, so she moves on to A Midsummer Night's Dream (a man with a donkey's head called Bottom!), Romeo and Juliet (kissing - eew!) and Hamlet (who left that skull lying about?) and now everyone wants to know more about the Bard!
Four hilarious retellings of Shakespeare's plays by the Blue Peter Award-winning duo Pamela Butchart and Thomas Flintham. Celebrating 400 years since the death of Shakespeare.
*** BBC Schools Radio commissioned Pamela Butchart (alongside Frank Cottrell Boyce and Andy Stanton) to
re-tell the story of a Shakespeare play. MacDeath was broadcast on 22nd January as is available on BBC iPlayer: www.bbc.co.uk/programmes/p03f5g0j
If you loved this, you might like these...