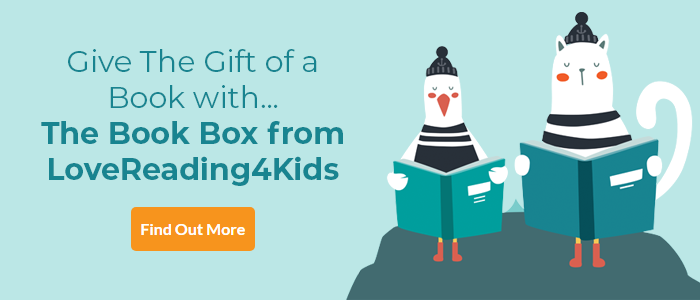 Lucy Locket: Online Disaster Review
May 2016 Debut of the Month A brand new, innovative and fun series that's pitch-perfect fiction for aspirational vloggers, digital devotees and readers with a passion for all things online! There's always a demand for contemporary fiction for young girls that explores in a positive, reassuring way some of the concerns they might have – worries about friends, fitting in, changing emotions. Lucy Locket Online Disaster is just such a book. Lucy has moved to the UK from America and is faced with making new friends not just in a new school but a new country. On top of that, Lucy has a stammer which gets worse when she's under pressure. It's all pretty stressful, but creating a regular vlog – video diary – offers Lucy a way to relax and be herself. Comments from other young people on the vlog show that she's not alone in sometimes feeling insecure. It's a lively, fun read, the vlogging theme putting a fresh spin on the tried and tested diary format.
This will appeal to fans of Cathy Cassidy, Karen McCombie and Gwynneth Rees. If it inspires any would-be vloggers, as is quite likely, Super Skills Blogging & Vlogging published by Usborne is a practical, helpful and appealing guide. ~ Andrea Reece
Lucy Locket: Online Disaster Synopsis
NEWSFLASH ...VLOGGING IS GO! It's bad enough having to move house, school and country all at the same time, without making a fool of yourself on the first day of term. But that's just what Lucy's done - and one of her classmates has videoed the whole thing and put it online! Lucy's so stressed, her stammer's become worse than ever. So when a friend encourages her to create her own videos, she thinks it's a terrible idea - surely she's embarrassed herself enough for one lifetime! But when Lucy finally gives vlogging a try, she's amazed to find that people actually want to watch ...Includes tips for making your own vlogs!
Girls Can Vlog has also been reviewed by The Krib. See the video below and click on the video for more information.
Lucy Locket: Online Disaster Reader Reviews
Kids love to read and so in addition to our Lovereading4kids expert opinion some of our Lovereading4kids Reader Review Panel were also lucky enough to read and review this title. Click here to read the full reviews.
Sidney Greenslade, age 12 - 'Lucy Locket: Online Disaster is a brilliant story about friends, vlogging and adorable animals! A wonderful read and impossible to put down!'
Ella Jones, age 11 - 'When I read a book I want to feel involved and this book dose that. With what looks like real emails, texts and vlog plans so you really feel like you're in the book with the amazing characters.'
Miyah Smith, age 10 - 'I really enjoyed this funny book. It was such a good book that I read it in one afternoon and after I had finished I wanted to read more and more!'
Jessica Cobbin, age 9 - 'This is a super fun book. good for girls who like stories about friends, and anyone who likes going on the computer and looking at youtube.'
Ava Sorrell, age 9 - 'I thought Girls can Vlog was an exciting, fun and unexpected book that encourages people to express themselves by doing something they love, or something new.'
Aminah Kauser, age 10 - 'I really liked the idea of the book because this book contains two of my favourite thing reading and YouTube.'
Holly Wilkins, age 12 - 'I really liked this book, it was a real page-turner. Great if you want a quick read and it even gives you 10 top tips for vlogging.'
Cailin McGhee, age 13 - 'I enjoyed this book very much, it has a great theme, vlogging, which appeals to lots of girls! It also deals with issues such as building confidence and friendship.'
Isabelle Wood - 'This is a very inspiring book, I enjoyed it so much because it is an easy and nice read.'
Ella Meredith, age 9 - 'I really enjoyed this book and I would give it 10/10. The age I would recommend it to is 7-11.'
Ellie Dovey - 'I would give this book 9/10 as it is a lot like the Girl Online books by Zoe Sugg but with a twist which makes you want to keep reading more and more.'
Lauren Harris, age 13 - 'The book Girls Can Vlog, Lucy Locket Online Disaster is a great book encouraging people to follow their dreams, try new hobbies and to not let anyone hold you back.'
Romilly, age 9 - 'The story is about a girl called Lucy who has to go to a new school and all the things that happen to her it's really funny, even my big sister loved it!'
Lucy Locket: Online Disaster Press Reviews
Warm, funny, and perfect for the Zoella generation, this series is bang on trend and sure to be a hit * Mile Long Bookshelf Blog * Funny and inspirational story about the world of vlogging * The Bookseller *
an inspirational and heartwarming story and plenty of giggles and gossip, this is pitch-perfect fiction for the new digital generation * Lancashire Evening Post *
A really fun read for those at the start of adolescence. The book sends out a really positive message that social networking can be a powerful force for good when it's supported by a healthy dose of interaction in the real world. * Sugarscape *
If you loved this, you might like these...